Roxy Gallagher, a former cheerleader for Leeds Rhinos, will provide free online dance classes to your living room every day in a bid to keep the nation physically and mentally fit through the coronavirus pandemic.
Roxy's Dance Club, which is under the umbrella of Roxy Stage School and backed by the National Lottery Community Fund, will go live on zoom throughout the day and provide lessons for people of all ages, abilities and backgrounds.
Starting at 11am with chair-based dance classes for over 50's, Roxy will move on to dance for toddlers and minis (ages 2-6) at 1pm before rounding off with a junior class (ages 7+) at 4pm.
A senior dancer for the Rhinos throughout the 2010s, Roxy is a former presenter for Leeds Rhinos TV and was named Miss West Yorkshire in 2018.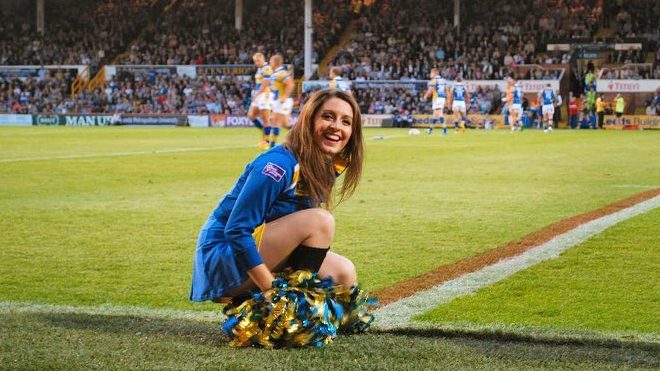 Her aim is to help put people through their paces in a home-centred workout that is sure to keep participants on their toes.
"There is no better way for people to maintain a positive mindset through these challenging times than to stay active and keeping fit," said Roxy.
"It's going to be easier now than ever for people to become lazy and lose their purpose so I want to use social media in the right way, to encourage people of all ages to improve on a daily basis.
"My goal is to help people feel the sense of accomplishment they would get going to the gym or a sports class in their own homes."
If you would like to participate please email roxysdanceclub@gmail.com