Former Leigh Centurions, Warrington Wolves and Wigan Warriors star Anthony Gelling has taken on a new role, according to his Instagram.
Gelling, who has been linked with a move back to the UK with Leigh, has taken on the role of a salesperson with real estate property group Ray White.
The Ray White group posted on their Instagram: A huge congratulations & welcome to one of our newest additions – Anthony Gelling! 🌟
"Having recently completed his studies, Anthony is officially joining the Manukau team as a fully licensed salesperson 👏 We're stoked to have you on board!"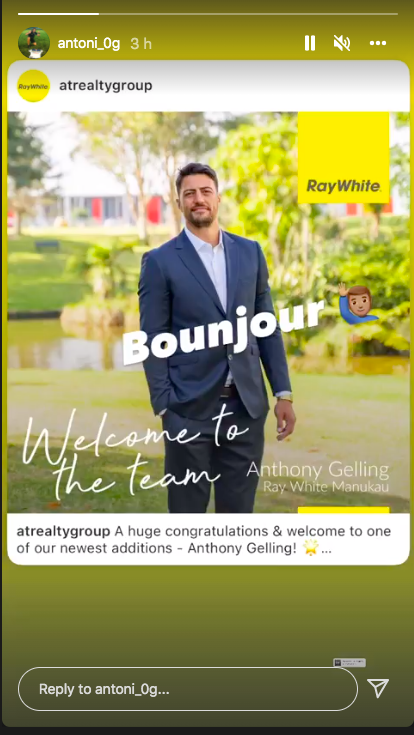 What this will mean for a potential move back to the UK remains to be seen, but Leigh head coach Adrian Lam had talked about bringing Gelling to the club on Premier Sports on Monday.
"There's been rumours about Gelling for a couple of weeks," Lam said.
"We're in continuous conversation with him, he's obviously a player we would love to be a part of the squad.
"It's progressing slowly but there's not much else to say about that."
Leigh Centurions owner Derek Beaumont had previously told Serious About Rugby League, exclusively, that he was hankering after the South Sea Islander to move back to the UK and join Beaumont back at the Leigh Sports Village.
Beaumont previously said: "I'm trying to get Anthony Gelling back, I'm trying to get any quality player over here and he is available."
"He doesn't need a visa or anything and he's got British dual nationality.
"Whether or not he is prepared to do that, the proof will be in the pudding.
"At the moment he has not agreed to do so but it's ongoing.
"In the time he was there, he was outstanding and it was a shame to see him go."