Former Hull FC target Joel Thompson has been left seriously injured after hitting his head on some rocks.
The 31-year-old had been out partying after the Indigenous Koori Knockout competition, before being found unconscious.
He posted a picture on his Instagram story, with the caption: "Hey everyone, I've had a real bad accident. Won't be talking to anyone for another week.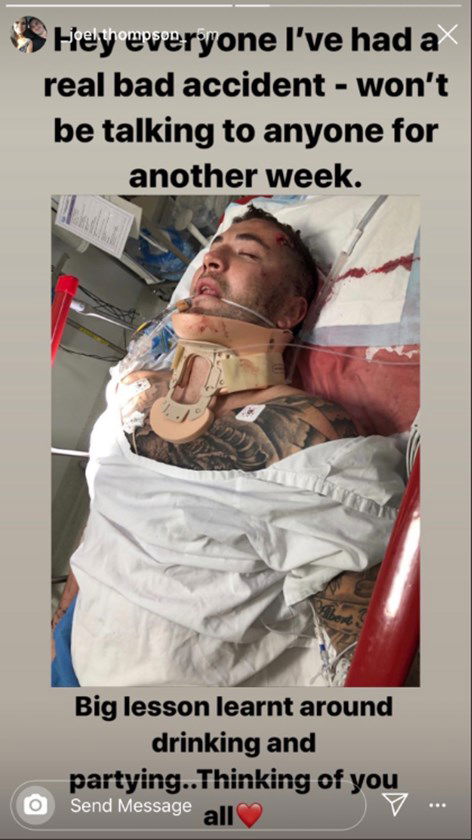 "Big lesson learnt around drinking and partying. Thinking of you all."
He later spoke to The Telegraph in Australia to shed further light on the incident: "I just caught up with mates and rolled down a big hill until I hit a rocky end," he said.
"My head hit it hard and I didn't think I'd survive. But I've come through it.
"I'm in survival mode and it's been a mess but I am OK."
A spokesman said the NRL was aware of the photo and were trying to find out details of what happened.
The Manly Sea Eagles back rower has been flooded with messages of support, wishing him a speedy recovery.