England still look questionable
So we've got our first win, but it wasn't that convincing. Our defence wasn't challenged majorly but we didn't challenge Lebanon enough either, which was surprising with Widdop, Gale and Williams all in the squad. It's hard to put a finger on exactly what's not right, but we just don't look like world beaters yet.
You look at the likes of Australia and New Zealand, and they're just ruthless. They throw everything at their opposition and are constantly using different tactics to break down their opposition. We, however, don't seem to have anywhere near the same creative edge. We've got good enough players but they aren't clicking. The France game will be very telling, because if we don't rack up a good win, then we won't be ready for the finals.
New Zealand winding up
The Kiwis have really surprised me. I have to admit, I didn't rate their squad too highly ahead of the competition but they're really hitting the straps. They brushed past both Samoa and Scotland with considerable ease, while it seems Shaun Johnson and Roger Tuivasa-Sheck are back in top form and playing well together. I don't think there's any doubt that New Zealand will make it to at least the semis.
Scotland, on the other hand, are in much weaker shape. If conceding 124 points over two games wasn't bad enough, they've now lost three key players, with Danny Brough, Sam Brooks and Jonathan Walker all dropped for misconduct. It's hard to believe that just a year ago, Steve McCormack's side actually drew with the team that just put 74 points past them.
Ireland just fall short
I wrote about the Wolfhounds last week, but they definitely deserve another mention after an unlucky loss to PNG. They just about matched what is a very aggressive and intimidating side, with only a late try sealing the game for the Kumuls.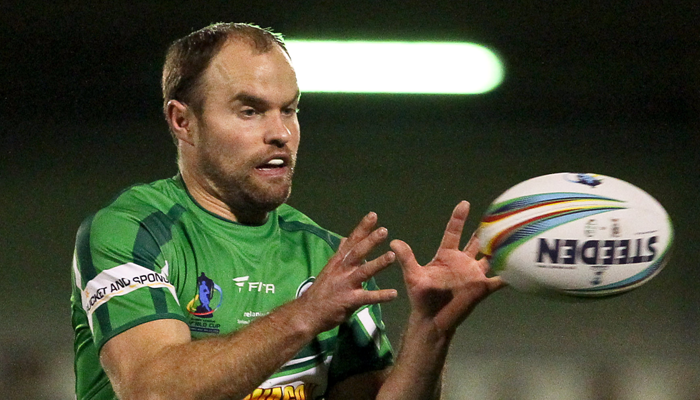 Mark Aston's side continue to lead the way for the Northern hemisphere at this World Cup, even impressing more than England in many people's opinion. Liam Finn is becoming somewhat of a cult hero, while they've unearthed a couple of gems in centre Michael Morgan and London's Api Pewhairangi. They face Scotland next on Saturday and shouldn't have too many problems.
Tonga beat Samoa – but in the right way
One of round two's highlights was the build-up to the huge Pacific Islands clash between Tonga and Samoa. The week prior to the game saw much violence between fans of both nations, ignited by a viral video of a young Tongan burning the Samoan flag.
As is often in Rugby League, however, the two countries brought peace to the situation with a joint prayer and simultaneous war cries ahead of the game. It really represented the true nature of our game – aggressive but respectful. Tonga took away the spoils but it was their halfback Ata Hingano who caught the headlines. The young New Zealand Warrior controlled the whole game, with his dynamic attacking style proving too much for the Samoans. Him and Shaun Johnson as partners should carve up the NRL next season.
Saints backing youthful squad
Justin Holbrook has his critics, but you can't knock his enthusiasm for promoting young talent. St Helens announced their 2018 squad on Thursday, with Bradford youngster James Bentley their only new face.
Saints' average squad age is just 24, with only seven players aged 30 or over. That's a very young side to be bringing into a Super League season and is a massive risk. However, risks often pay off and if Saints' history with blooding young players is anything to go by, this could be start of a new successful generation at the Totally Wicked stadium. Keep an eye out for new signing Bentley, 19-year-old prop Matty Lees and 20-year-old Wales international Ben Morris.