England romp over CAS
Wayne Bennett's side go into the World Cup on the back of a big win, after defeating the Combined Affiliated States 74-12. 23 of our 24-man squad played a part, with Gareth Widdop, Luke Gale and Tom Burgess all standing out.
It was obviously a positive showing, but I can't help thinking we would have been better off playing against a better team. The CAS squad is effectively an amateur select side – a significantly lower standard of opposition to what we'll face over the next few weeks. Hopefully we'll be prepared enough for when the Australia game comes around, but I'm still rather pessimistic.
Tonga prevail over Italy, but Scotland could be in trouble
England weren't the only side with a warm-up match over the weekend. Two of the competitions most highly anticipated nations, Tonga and Italy, faced off in an exciting battle, while Scotland came up against the Country RL U23s. The Mate Ma'a beat the Azzurri 16-6, a fairly expected result. The Scots, however, were shocked by their young opponents, suffering a 50-14 thrashing.
It's a worrying sign for Steve McCormack, who had hoped to make a real impression on the tournament. He's been building his side over the past four years, only to suffer some big injuries when it matters. It seems those injuries are to cost them too, if Friday's result is anything to go by. It's a real shame because the Bravehearts had so much potential, but realistically I can't see them winning a group game.
Magic stays in the Toon
It was great to hear that Magic Weekend will be returning to Newcastle for the fourth year in a row. There's just something about the city that seems right for Rugby League, at least more so than the three previous venues and to put it simply, Newcastle is just the best place for it.
The location, hospitality and atmosphere are absolutely spot on, while the Tyneside natives seem to be adopting our sport more and more each year. A popular spot, for example, is The Strawberry pub just outside the ground, where fans from every Super League team mix beforehand and create an amazing atmosphere that even stuns the bar staff. It certainly promises to be yet another superb weekend full of excitement on and off the pitch.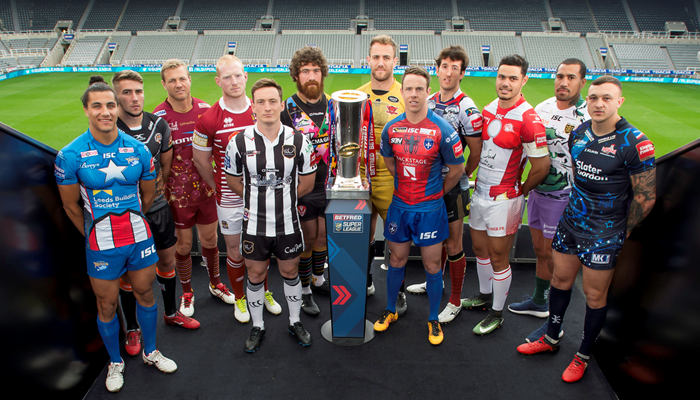 Super League investing in youngsters
It's reassuring that in times where money is carelessly thrown around on players, plenty of clubs are still investing heavily in their youth. Over the past week St Helens, Catalans and Leeds all tied down some of their most promising talent, with Saints even sending two out on loan to gain more first-team experience.
It's a wonder more teams don't rely on their own academy. The handful that do have had the most success over the past 19 years, while those who spend their money on big-name stars are often tripped up by false hope and big egos. Leigh are a perfect example. They ran with only a first team last year and look how that turned out.
Leigh building for Championship life
Neil Jukes has already assembled over half of his squad for 2018, with 17 players already signed on. Five have been retained from last year's Super League side, while there are 12 new faces, headlined by overseas duo Peter Mata'utai and Bodene Thompson.
The second-tier competition is gearing up for its most exciting season yet, with plenty of teams competing for a top-four spot. The Centurions and newly-promoted Toronto will both fancy their chances, as will Toulouse after they narrowly missed out last year. Add the likes of London, Featherstone, Halifax and Batley into the mix and you've got one heck of a battle. Super League will be good as always, but I'd keep a watchful eye on the Championship in 2018.