British leagues well represented at the WC
The Super League, Championship and League 1 will have a heavy presence in Australia over the next month and a half. 117 of the 334 players at the tournament come from the British leagues, with only Australia and Lebanon not boasting any players based in the Northern hemisphere.
While it will be good to see some of Super League's finest come up against the Aussies and Kiwis, I'm looking forward to seeing some of the lower league talent show what they're capable of. League 1, in particular, has a plethora of undiscovered talent that will come to the fore at the tournament. Wales hooker Steve Parry and Scotland winger Shane Toal are just a couple to keep an eye out for.
Plenty to watch
As ever, the World Cup won't be short of young, exciting talent desperate to make a name on the international stage. The tournament is a great opportunity for players to prove themselves at international level, or even just put their name out there by starring for a lower-tier nation. Either way, there are some really promising players set to feature this autumn that are sure to stick in the memory of most fans.
Look out for my in-depth view on players to watch later this week, but for now, here's five players to keep an eye on: Tom Trbojevic (Australia), Brandan Wilkinson (Scotland), Ata Hingano (Tonga), Stargroth Amean (Papua New Guinea), Mason Cerruto (Italy).
Tonga should trump the Kiwis
For once, New Zealand seem to enter their World Cup group as underdogs. Missing several key players for a variety of reasons, including injury, suspension and defection to other countries, the Kiwis squad looks much weaker than what we've seen in past years. The same cannot be said for their Polynesian rivals, however, who are looking the strongest they've ever been.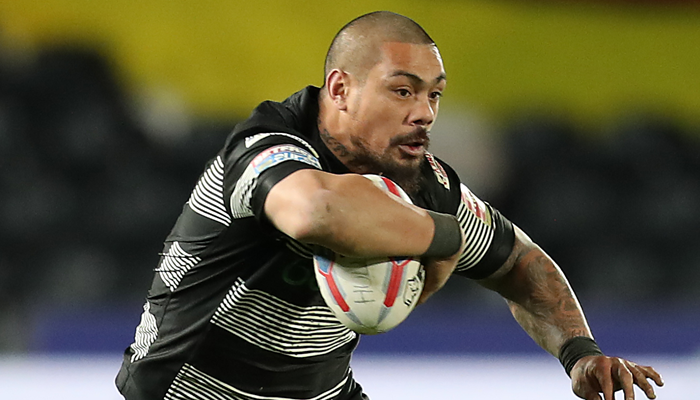 Tonga's depth, particularly in the three-quarters, is frightening, while they even look strong in the halves – positions they've struggled to fill for some time. Kristian Woolf has the perfect blend of experience and flare, while the x-factor of players such as Jason Taumalolo and Andrew Fifita will be sure to inspire the rest of the team. Tonga have made plenty of headlines going into the tournament, so it's to be hoped their side lives up to its hype.
SL clubs back young talent
It seems some Super League clubs are finally bucking the trend of recruiting 'big-name' Aussies, instead opting to back young players with potential. Too many times have we seen teams splash the cash only for the player to fail and leave within a year or two, Kevin Locke being a prime example.
Wigan and Huddersfield both made positive signings this week, bringing in promising forwards Gabriel Hamlin and Colton Roche respectively. Hamlin, 20, comes in from South Sydney while Roche, 24, arrives at the Giants from Bradford. The lesser-known players seem to be more successful anyway. Adam Cuthbertson has been a revelation at Leeds, while Mahe Fonua leaves Hull with a great reputation. It's to be hoped other teams follow suit and give younger players a chance.
Where now for Hock?
So it seems Gareth Hock is to end his career in Super League. He's explicitly stated his intentions for next year, but who will take him? The former Wigan, Widnes and Salford man has had his fair share of controversies but I still think he'd be a handy pick up for most clubs.
He's a big, aggressive unit with plenty of impact going forward. Yes, his fitness may be something to be desired but he carries bags of experience, which counts for something especially working with younger players. Above all else, you can't knock the guy's ambition. Even at the age of 34, he's still determined to test himself against the best the English game has to offer, which is admirable.