We are approaching the business end, yet we have the issue of who will be relegated that needs resolving!
Incredibly, only eight points separate 4th-12th place in the completion, with any of those arguably still in danger of being the first club automatically relegated since 2007, barring Widnes in the Qualifiers last year.
FREE ENGLAND SHIRT WITH CHALLENGE CUP FINAL TICKETS, CLICK HERE
WATCH EVERY NRL GAME THIS SEASON & STATE OF ORIGIN III, CLICK HERE
Naturally, supporters have been quick to criticise the quality and structure yet they have everything to be excited about!
Bringing back relegation was a smart move by Robert Elstone and his staff; London's previous win over Hull KR only proved how much clubs are willing to up their game to survive.
We chose five memorable fixtures where clubs had to go that extra mile to avoid relegation!
5 – Warrington Wolves 32-30 Leigh Centurions (2017 Super 8s: The Qualifiers)
Wait? Warrington? Well 2017 was not their finest hour and despite cruising through the Qualifiers, what better way than cement your place in Super League in a thriller against close rivals Leigh?
It was week five of the Qualifiers, a game that saw the lead change a total of eight times and one that was season defining for both clubs.
Not only would Warrington seal their place in Super League but it also held a tragic tale for the Centurions as this defeat would ultimately help send them to the Million Pound Game before returning to the Championship.
Since, the Wolves have returned as consistent contenders for silverware, whereas Leigh, life back in the second division has not been as kind.
Nevertheless, despite all their off-field difficulties, they have survived and are looking like serious contenders for promotion yet again, never knowing when to surrender!
4 – Leeds Rhinos 36-38 Hull Kingston Rovers (2018 Super 8s: The Qualifiers)
Who would have thought these two contested the Challenge Cup final three years prior?
Leeds Rhinos' home meeting with Hull Kingston Rovers in week three funnily enough produced a classic, much more worthy of a final than the one-sided affair of 2015.
Both sides exchanged the lead six times between them, with the Robins holding on to claim the famous victory on this occasion!
It was another step to avoid a repeat of two years, something they accomplished by producing some memorable rugby, alongside their hosts.
Craig Hall was the man of the moment, scoring a hat-trick of tries and slotting over five goals that ultimately edged a stunned Rhinos outfit, who entered the clash as league leaders in the mini-league.
But form went out of the window throughout as both clubs did have their close call with the Million Pound Game, only avoiding it by points' difference, further demonstrating how important two points were on offer here and what a way to bag them!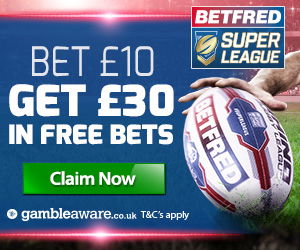 3 – Salford City Reds 24-30 Hull Kingston Rovers (2007 Super League regular season)
Yes, they are featured again, Hull Kingston Rovers managed to record a memorable win away at the then named Salford City Reds at the old Willows.
Both teams were the bottom two, one point between them and with Salford already winning away at Hull KR earlier that season, they were highly fancied.
But just like in the above clash, the Robins upset the applecart with a 30-24 win that saw them climb away from Salford towards survival, condemning their opponents instead.
Though the lead only changed four times in comparison, this match would be remember for controversial signing Paul Cooke and arguably, his finest display for the red and whites.
He scored a try and assisted with others and though it did not work out with the club, this match will live long in the memory for himself and the supporters of the Robins as they also became the first club to avoid an immediate return to the second grade since Huddersfield in 2003.
2 – Wakefield Trinity Wildcats 29-17 Castleford Tigers (2006 Super League regular season)
The "derby of all derbies" this match was christened by 'super coach' John Kear and boy, who are we to argue?!
Wakefield met Castleford in the final round of the season, with Castleford on 19 points, and Wakefield on 18, the rest is history!
Though Catalans were exempt from relegation, these two were forced to do battle for their livelihoods and they produced an outstanding affair!
The lead changed a total of five times in this clash, with Wakefield pulling away in the closing stages to safety, leaving everyone associated with the Tigers to suffer the ultimate loss.
The drama leading up to the game was superb; with transfers, both coaches and players for both clubs throughout the season.
Kear being drafted in with only six games left as the former Challenge Cup winning boss secured four wins from a possible six in what was an unbelievable turn around for arguably the sport's ultimate survivors!
Danny Brough arrived at Castleford from Hull and helped the Tigers two a couple of wins, but it was not enough to prevent successive relegations from the Super League.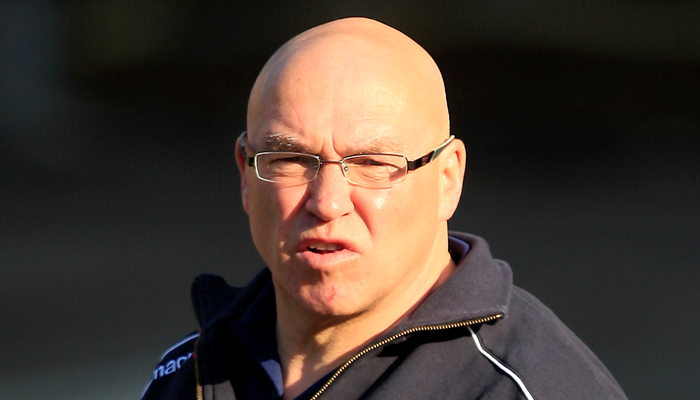 1 – Hull Kingston Rovers 18-19 Salford Red Devils (2016 Million Pound Game)
That's right, a Million Pound Game is featured in this list and why not the most eventful one of all to finish as top spot? Hull Kingston Rovers and Salford Red Devils at KCOM Craven Park!
This match may be remembered for the wrong reasons, such as the crowd trouble and hooliganism but the way the game panned out, surely some was expected, right?!
As for the match itself, it is historically the only fixture to utilise golden point extra time to determine who will survive in the Super League itself!
The Robins looked to have the match won, leading 18-10 with less than two minutes remaining before two try assists from future arch-rival Griffin stunned us all.
In went Niall Evalds first before the play was shifted right to Greg Johnson following Griffin's break to score and though Gareth O'Brien was unsuccessful with either conversion, a mesmerising drop-goal from 45 metres sent his club and supporters into delirium.
The match had everything, tension, drama, skill, intensity and one that will live forever in the memory for most of the rugby league world!