Penrith Panthers have been one of the best teams ever in the last few years.
They have been near unbeatable in Australia over the last three years and they were so good that the World Cup final was essentially Penrith Panthers vs Penrith Panthers with the side split between Samoa and Australia.
However, they were stunned by Super League Champions St Helens today in their own back yard as the Saints claimed the World Club Challenge title thanks to a Golden Point drop goal.
After the game, Penrith captain Isaah Yeo wasn't too focused on the quality of St Helens but rather the problems his side caused themselves saying "it's the first game of the season."
Yeo told Fox Sports: "We shot ourselves in the foot too much, but they were really good. The way they scrambled defensively all game they were good. We were clunky in attack, their defence was very good.
"It took us to the 79th minute to claw it back but that last little error sums up the game. We shot ourselves in the foot.
"A real pleasure to be a part of, but we weren't too good tonight."
Many echoed Yeo's thinking claiming it was a trial game.
In fact, League Freak said it was an exhibition game in which the Panthers would exhibit that they can "trounce" a hobby team:
This is below a trial game. An exhibition game maybe? What are we even exhibiting? That we can trounce some hobby team from northern England? https://t.co/TOjFOhYEwi

— League Freak (@LeagueFreak) February 18, 2023
He reiterated this at half time:
This whole game day experience feels like a trial hey?

No half time entertaining at all. #PantherPride #RugbyLeague #NRL

— League Freak (@LeagueFreak) February 18, 2023
However, there is proof that the game for the Panthers was certainly not just a trial match and was indeed a final for the world title.
That this picture of the usually big character Jarome Luai.
If this was just a trial game, would he really be this dejected at fulltime?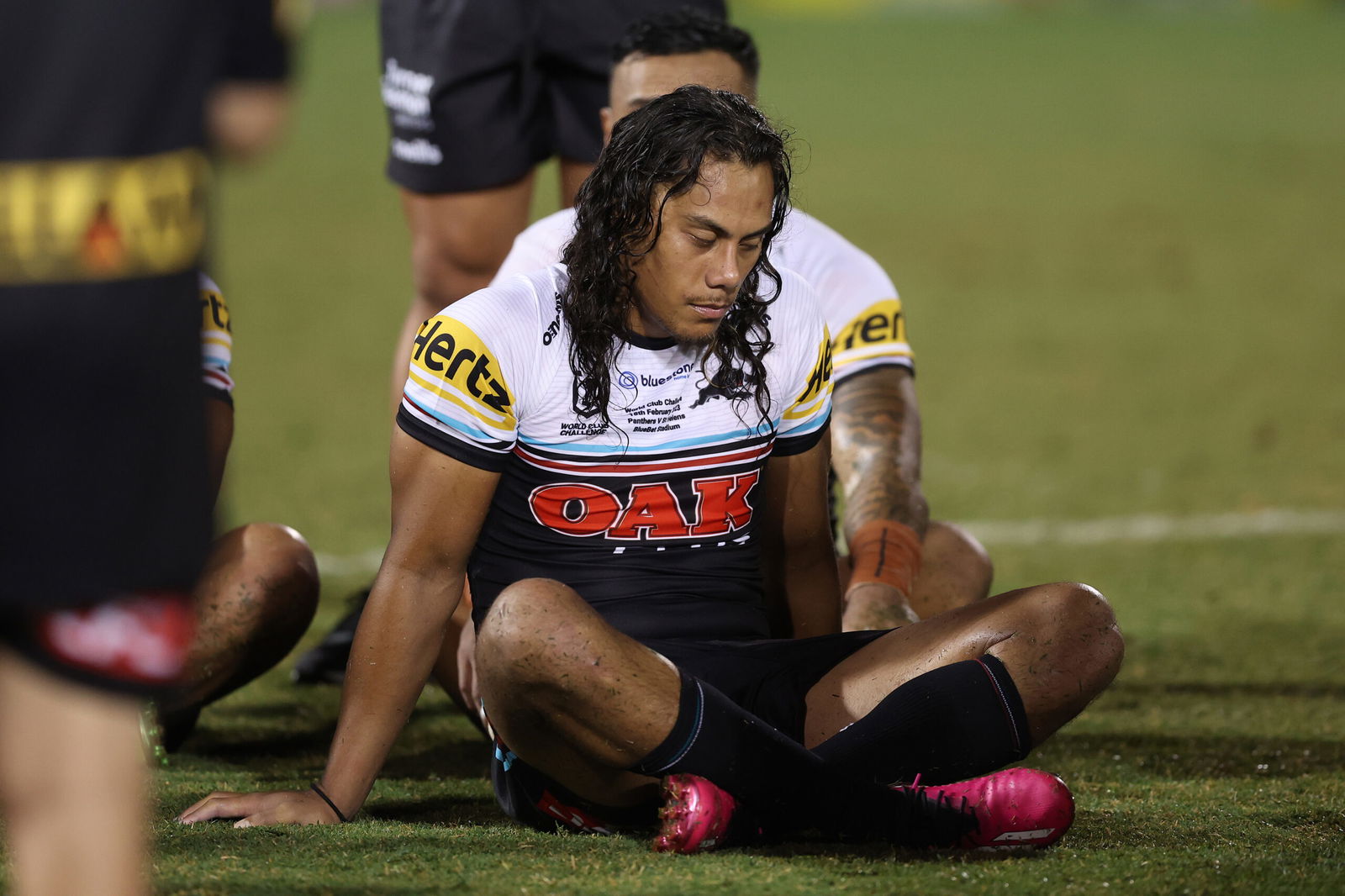 The same could be said of this image depicting a clearly devastated Panthers squad at fulltime after the defeat.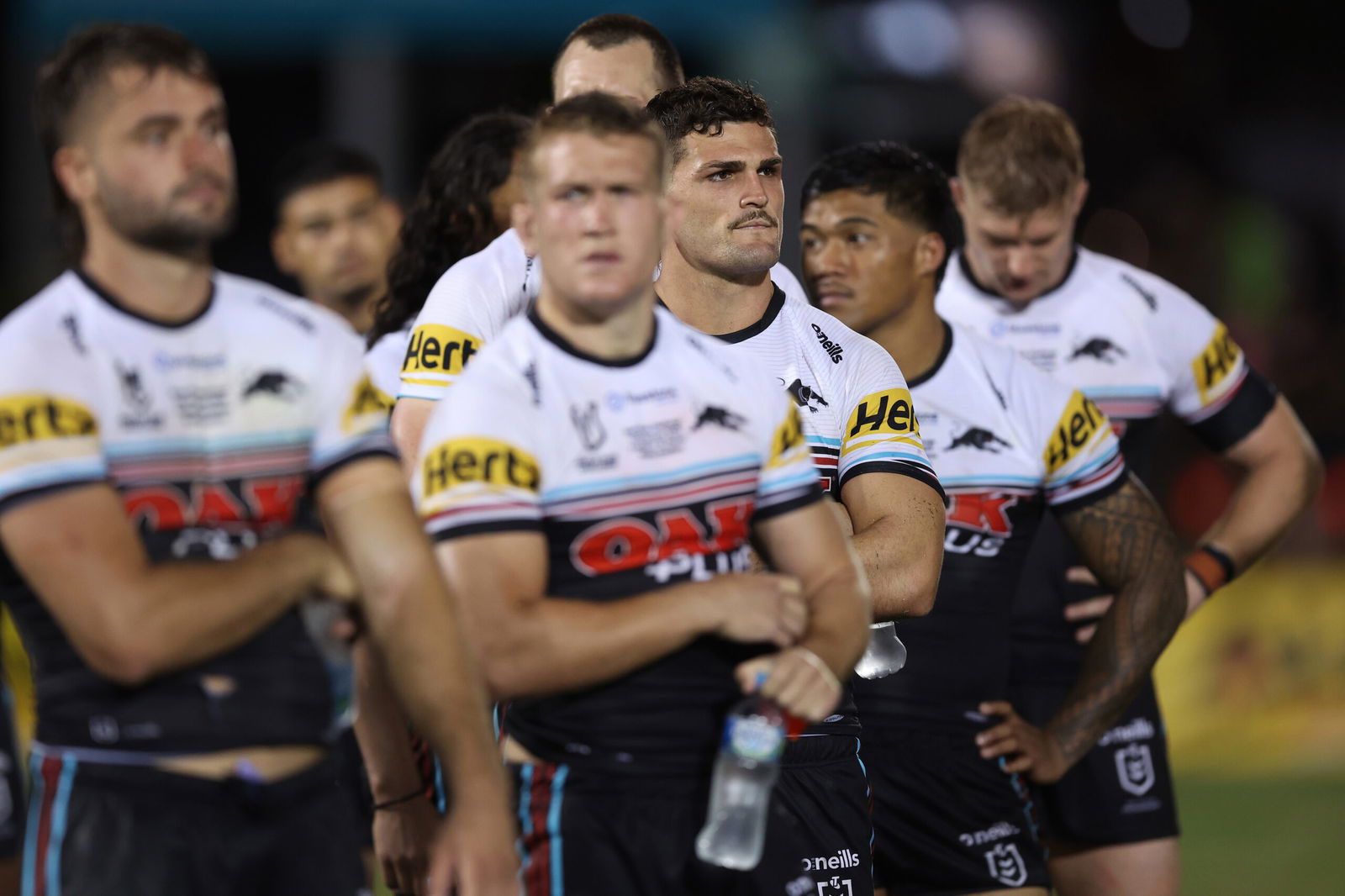 This one is perhaps the best example: devastation.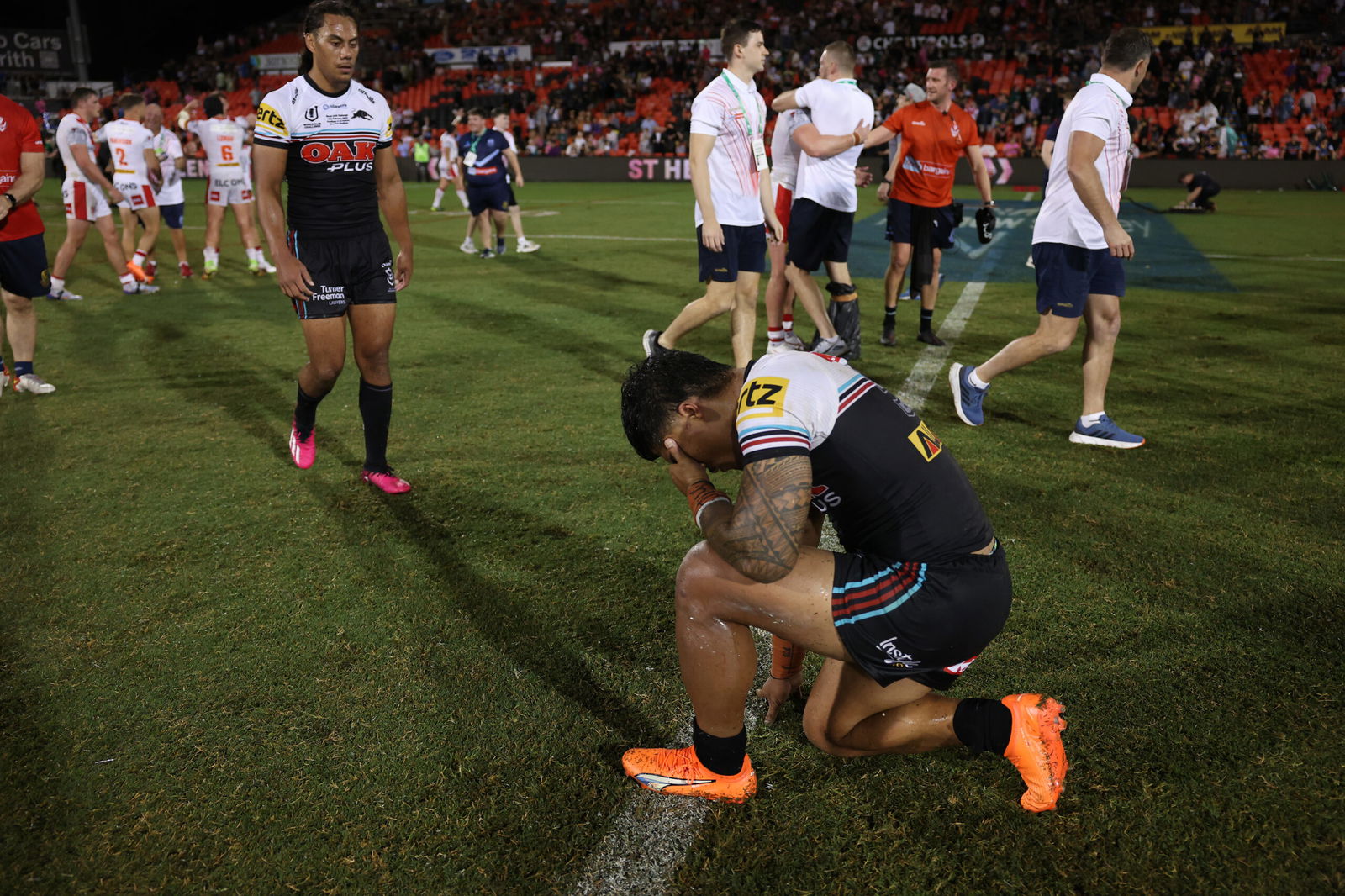 On the other side of things, do you really celebrate tries this much in a game that is just "a trial":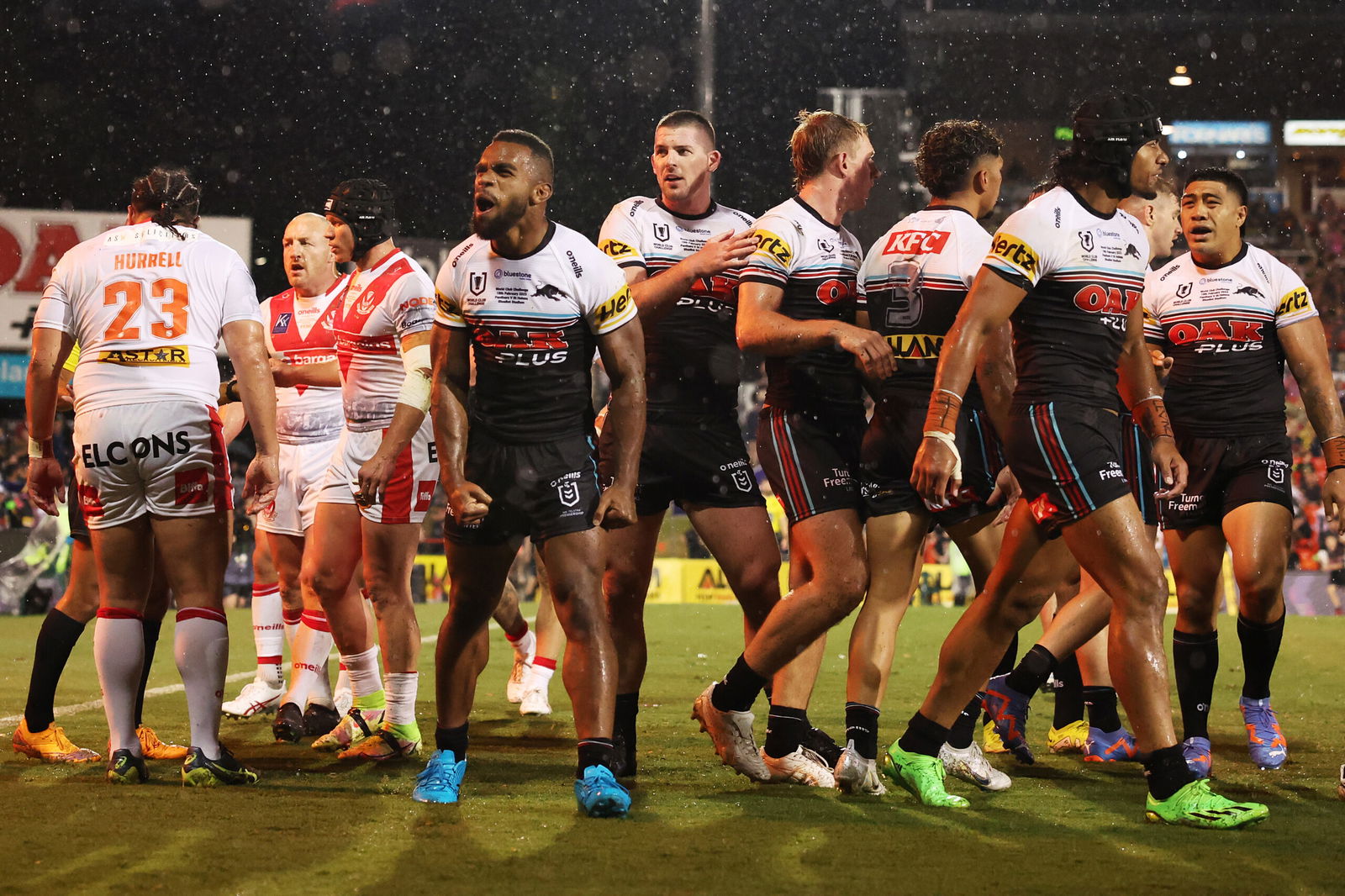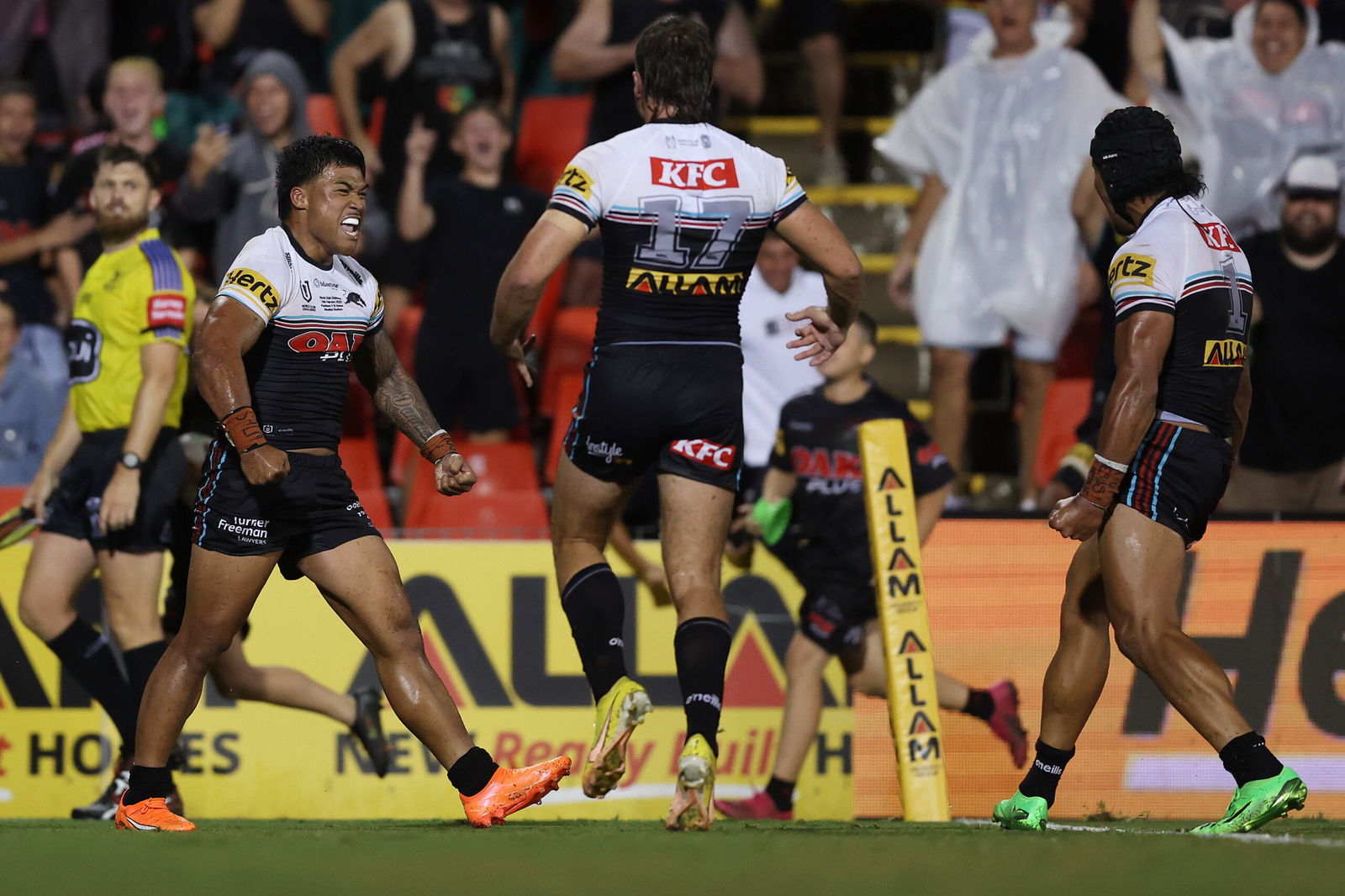 If you want more evidence, go back and watch Nathan Cleary's celebration when he equalised in the 79th minute with a superb conversion.
Clearly not just a trial game.