Featherstone Rovers announced the capture of Morgan Smith this morning from York City Knights.
But, before that news had been revealed, Rovers accidentally tagged the wrong Morgan in their tweet announcing the signing.
That Morgan was Smithies, the local Wigan lad who has made a name for himself as one of Super League's enforcers at a tender age.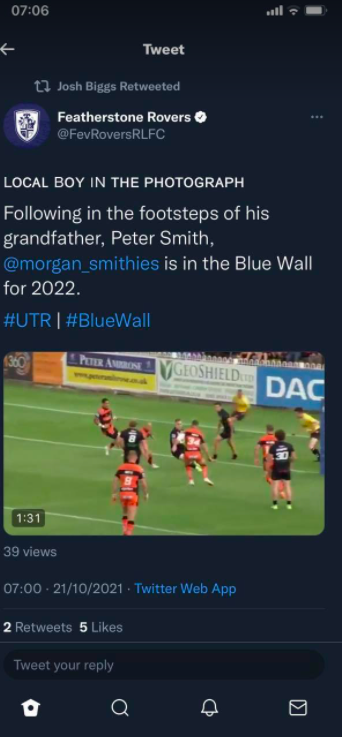 The tweet was quickly deleted with Smith, not Smithies, penning a deal at the Millennium Stadium.
Smith, whose grandfather Peter Smith was a hero at Post Office Road, has put pen to paper on a deal to join Rovers for the 2022 season – and he was happy to say the least.
"I didn't really expect it, I've been out for the year," Smith said.
"I was at York and I got injured in pre-season, it was a pretty bad injury with my ACL and I was just going to go round again there so I was a bit surprised really."