Hull FC Interim head coach Andy Last admits he is "excited" by the club's upcoming schedule and is unfazed by his side's participation in the Challenge Cup.
The Cup was redrawn a couple of weeks back, with Hull set to meet Castleford in the Sixth Round for the fourth time in the past six years.
The only other tie sees Catalans take on Wakefield, with the remaining six clubs receiving byes through to the quarter-finals where the Airlie Birds will face Wigan should they progress.
Despite what could be considered a 'gruelling' draw, though, Last is thrilled by the prospect of doing it tough.
"It is a huge challenge," he said. "However, I think it is great prospect. I did receive a few phone calls complaining about the situation, claiming it is unfair but I am really looking forward to it.
"Whenever Hull FC have won the trophy, they've had to do it the hard way. Cast your minds back to 2005; we had Super League teams in every round and it was the same case in 2016 and 2017.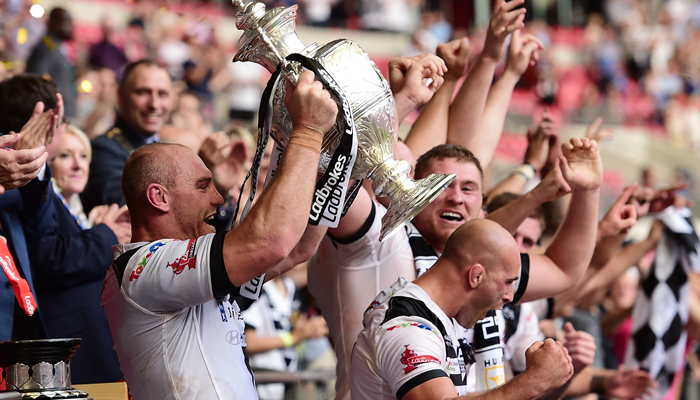 "Specifically in 2017, we had to beat both Castleford and later Wigan to win the trophy so there is no reason why we cannot repeat history.
"I am also a fan of omens and this could be a good one. Castleford are a talented side and it will be tricky especially having to face them in the league then Cup in back-to-back weeks.
"But they are always good games, even if you go as far back as the 1980's up until the more recent times they have always been highly entertaining and this one should be no different.
"And should we beat them then we face Wigan which would be exciting as our games against them in 2016 and 2017 proved to be classics.
"I love having it difficult as I believe that no team should ever have it easy to win silverware as you have to beat the best to be considered the best."