When former Hull FC and NRL star Frank 'The Tank' Pritchard was placed in an induced coma at the beginning of January following complications with asthma after contracting COVID-19, the rugby league world looked on in horror.
Pritchard was then released and has been able to do his rehab work at home in a long road back to full health.
However, it has since been revealed just how long that road is, with the big man still on oxygen.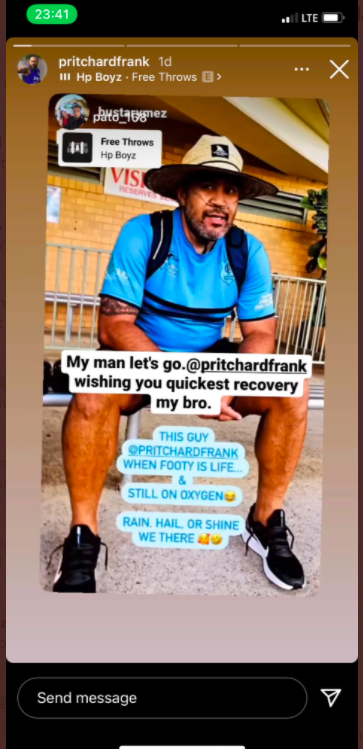 Pritchard does, however, have an incredible support network around him which will help him get through the latest ordeal.
'Frank the Tank' made 26 appearances for the Black and Whites of Hull in 2016, scoring five tries, but his lasting impact has been felt around the MKM Stadium for years to come.