Former Wigan Warriors, Bradford Bulls and Huddersfield Giants forward Stuart Fielden has spoken out against the COVID-19 vaccine.
The 42-year-old has been a vociferous critic of the vaccination program and has taken to social media to once more display his objections to the current predicament facing society.
Fielden shared a post that included lines such as "lies, lies and more lies," when talking about the vaccine rollout with his own caption stating: "I wish someone could say that's not the truth. It's so disappointing to see many who will not and cannot see the mentioned, despite living through the mentioned #brainwashed #psychologicalwarfare."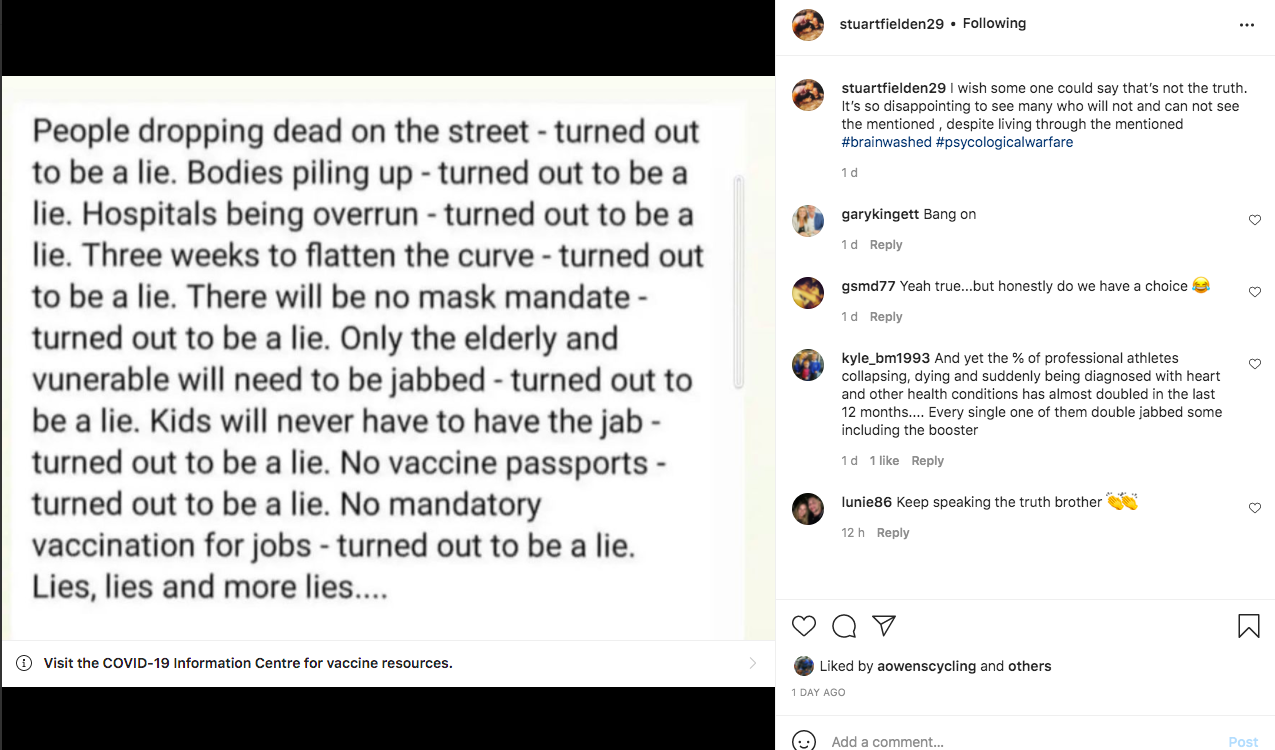 It's a powerful statement made by a legend of the game, who played 220 games for the Bulls over a period of nine seasons and registered 139 appearances for Wigan in seven seasons.
Fielden then retired at the Giants in 2013, but injuries restricted the towering forward to just nine appearances. He also played 25 times for Great Britain and ten times for England.
The COVID-19 vaccine continues to divide the sport, with NRL club Canterbury Bulldogs already terminating the contract of John Asiata for his refusal to get the jab.
Though there is no mandatory vaccination program in both hemispheres, NRL clubs have been much more outspoken in their desire to get all their players inoculated.