England booked their place in their first Rugby League World Cup final since they hosted the competition in 1995, despite a breathless few minutes at the end when Tonga almost produced another miracle comeback.
Leading by 20 points with less than ten minutes remaining, Wayne Bennett's side almost contrived to throw it away as Tonga produced three tries in four minutes.
In the end, the difference between the two sides was a penalty that seemed like an almost luxury item at the time, that they kicked it for a three-score lead.
Kevin Brown passed a concussion test to make the semi-final, allowing Wayne Bennett to keep Gareth Widdop at fullback again.
Sam Burgess and Golden Boot nominee Jermaine McGillvary also shook off niggles, meaning the England coach named an unchanged line-up for the first time in the tournament.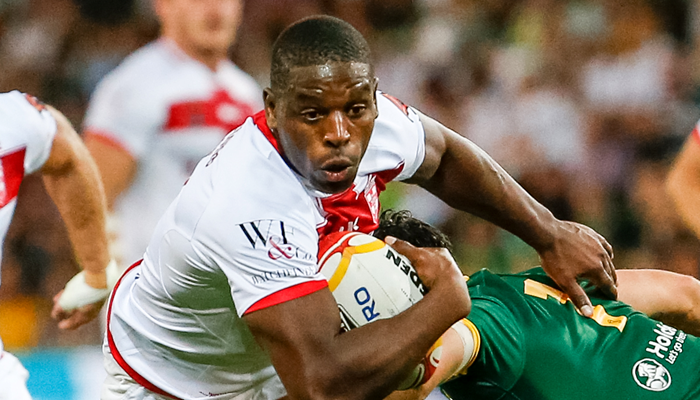 2008 World Cup winner, Hull FC back-rower Sika Manu captained Tonga in front of a passionate home support in Auckland, with almost as many Tongans living in New Zealand, as live in Tonga itself.
The first penalty of the game after two minutes allowed England to set up close to the Tongan half, and after a mis-kick from Luke Gale, McGillvary tried an ambitious offload which was easily intercepted by Michael Jennings.
A run in broken field by Will Hopoate engineered a chance for Tonga, but the kick on the last tackle was easily snaffled by McGillvary.
England were allowed some concerted pressure after an impressive break from Widdop, a Gale kick was taken into touch by the Tongan defence close to their own line.
From the scrum a delightful move from left to right saw the Huddersfield Giants man score for his tenth consecutive England game, Widdop made it a six point lead with the kick bouncing in off the post.
Another penalty again allowed England to build pressure in the Tongan half, but a stop for an injury to James Graham caused some concern in the England camp.
A thrilling 75 meter last tackle break from Tonga promised much, but delivered only a penalty for England, backed up by a break from Josh Hodgson, before an injury to the hooker.
The next play saw Widdop dive over the line, video referee Ben Thaler overturned the on-field decision from Matt Cecchin to award the try, the fullback added the extras to his own try.
England's aggressive defence was gradually squeezing the Tongan's out of the game, but a harsh penalty gave them a chance to set up in the English danger zone, at a time when Hodgson hobbled off to be replaced by James Roby.
However the chance was wasted by Tonga as Brown was in the right place at the right time to intercept an offload on the England line.
The seesaw nature continued as Gale lost the ball in the tackle, presenting Tonga with more territory and possession, but some basketball-type passing ended with a knock-on.
Two positive runs from Daniel Tupou and Jennings saw Tonga awarded another penalty in the England half, but Fifita lost the ball in the tackle in front of the England line.
A welcome penalty gave England another promising position, but a thundering tackle by Fusitua forced John Bateman to knock-on.
A second effort in the tackle gave England another attacking opportunity, but a pass from Graham was knocked-on by Tom Burgess under the shadow of the Tongan posts.
England's next opportunity came by way of an interception by Sam Burgess, and a grubber kick by Widdop forced a knock-on by Hopoate in front of his own line.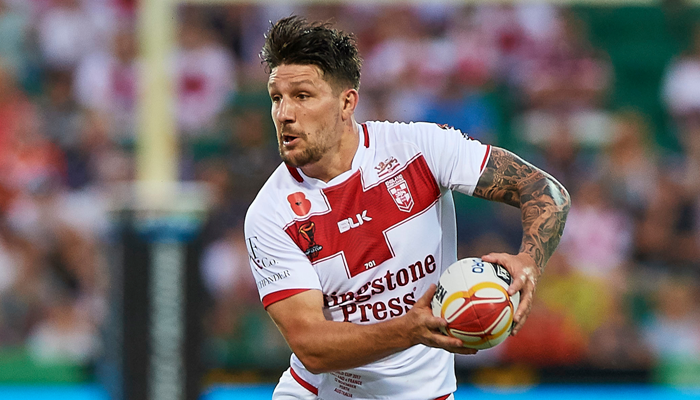 Sam Burgess appeared to knock-on, but it was seen that the first knock-on actually came from a Tongan hand knocking the ball into him.
However the Tongan's withstood the pressure this time as Roby was forced into a mistake by aggressive defending 20 meters from the line.
Another breathtaking combination between Tupou and Jennings forced another chance just before half time, but superb scrambling England defence kept Tonga out, before Widdop gobbled up a Lolohea kick.
Half Time: England 12 Tonga 0
A harsh penalty allowed Tonga the first territorial advantage of the second half, which was soon  followed up with another penalty.
However England survived as Tupou dropped the final pass from Hopoate, with the line wide open in front of him, before a penalty gave England more chance to regather themselves.
A penalty to England, forced by a ball-steal by Warrington-bound Ben Murdoch-Masilla on Sam Burgess gave Widdop a chance to extend the lead, with which he duly obliged for a three-score lead with 30 minutes left.
A knock-on from a high kick, cranked up the pressure on the Tongan line, but desperate defending from Tonga kept them just about in the match again.
Ryan Hall's fumble then gave Tonga another chance to test the England defence, but a harsh call gave England a pressure-relieving scrum.
Another penalty allowed Tonga another chance in English territory, but yet again a superbly drilled English defensive action kept them out, as thoughts maybe started to turn to keeping a clean-sheet.
Another enthusiastic attack and kick saw Tonga charging forward, but a tackle in the air on Widdop presented England with another penalty.
Another thrilling break by Jennings again promised much for Tonga, however the superstar Centre then managed to throw the pass into touch 20 meters from the England line.
A neat kick from Gale then saw scrambling defence from England keep Hopoate behind his own line to force a goal line drop out.
From the opportunity John Bateman was dropped in by a deft pass from Widdop, and the Wigan man all but confirmed England's place in the final with a converted try, awarded by the video referee.
A penalty for a ball-steal presented Tonga with another chance close to the England line, but a knock-on by Jennings frustrated them again in the face of stoic English defending.
A desperate knock-on by Brown presented Tonga with a scrum on the England 20 meter line, Pangai-Junior spared Tonga a shut out with a try awarded by video referee Thaler, to which the extras were added.
Tonga then grabbed a controversial second try as the hooker crossed after an obvious forward pass from Lolohea to Fifita, again the extras were added.
A break by Jason Taumalolo then put Lolohea away to race in under the posts with two minutes remaining, again the kick was added from in front of the posts.
In an incredible closing McGillvary made an interception, started to run, but had the ball stolen in a one-on-one tackle, but Tonga were unable to make it the dream finish as Fifita lost the ball just short of the line.
England will now face Australia in Brisbane next week in their first World Cup final for 22 years.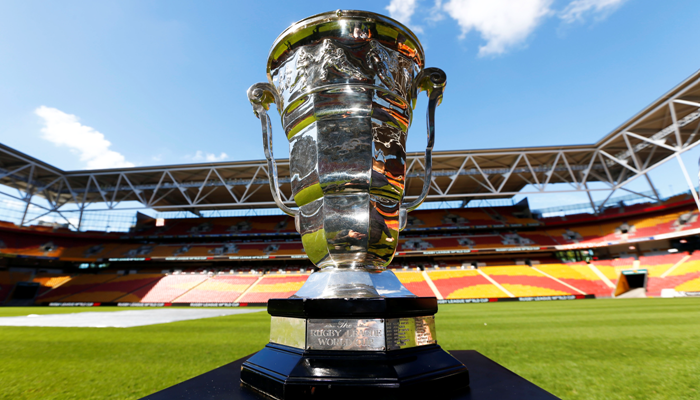 Squads:
England: Gareth Widdop, Jermaine McGillvary, Kallum Watkins, John Bateman, Ryan Hall, Kevin Brown, Luke Gale, Chris Hill, Josh Hodgson, James Graham, Sam Burgess, Elliott Whitehead, Sean O'Loughlin: Interchange: Alex Walmsley, Tom Burgess, Ben Currie, James Roby
Tonga: Will Hopoate, Daniel Tupou, Michael Jennings, Konrad Hurrell, David Fusitua, Tuimoala Lolohea, Ata Hingano, Andrew Fifita, Siliva Havili, Sio Siua Taukeiaho, Manu Ma'u, Sika Manu, Jason Taumalolo: Interchange: Sione Katoa, Peni Terepo, Tevita Pangai-Junior, Ben Murdoch-Masila
Scorers:
England: Tries: Jermaine McGillvary (10) Gareth Widdop (17) John Bateman (67) Goals: Gareth Widdop 4/4
Tonga: Tries: Tevita Pangai-Junior (73) Siliva Havili (75) Tuimoala Lolohea (77) Goals: Sio Siua Taukeiaho 3/3
Penalties: England 8 Tonga 7
Goal Line Drop Outs: England 0 Tonga 1