Leeds hooker Brad Dwyer is looking to right the wrongs of 2016 when he plays in the Challenge Cup Final for the second time this Saturday.
The 27-year-old came off the bench for Warrington at Wembley four years ago, when Danny Houghton's 78th-minute try-saving tackle, dubbed 'tackle 52', denied Ben Currie a match-winning score and saw the Wolves lose 12-10 to Hull.
That day isn't the fondest rugby memory of Dwyer's by any stretch but it taught him to enjoy winning moments to the full when they come around.
"It was really gutting," he said. "I don't think we quite knew how close we were with the tackle on Ben until we saw the replay and everyone was going on about 'tackle 52'.
"But when we were in the heat of the battle, I don't think we realised how close we were to actually winning. I think we were pretty dominant for most of that game up until the last 20 minutes.
"It was disappointing to lose it, but I'm really excited to get another chance. I know the boys at Warrington have had another two cracks and put that right, so hopefully this year's my turn.
"I think in my time at Warrington, I was very fortunate to be involved in teams that were involved in finals or semi-finals more or less every year in my career, so I think I took that for granted.
"Obviously it's been really difficult in the last three or four years at Leeds. We've not been where we probably should be. We've always had talent in the squads we've had and we've underachieved. There was never a lack of effort – everyone's always trying – it was just individual effort.
"So what we did as a group was we came together, we committed to each other our reasons why we play rugby, why we're doing it, why we want to be successful and what it means to us.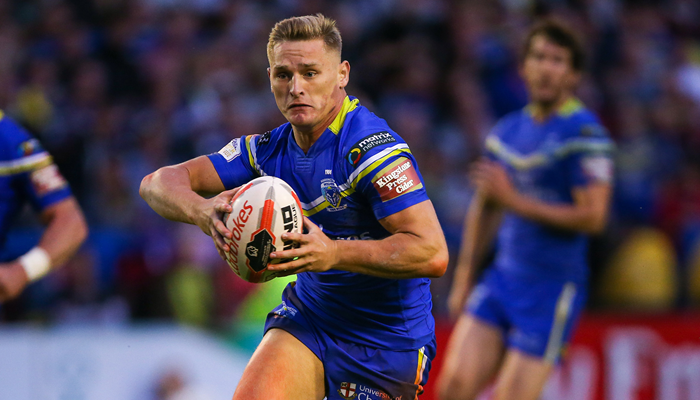 "It just broke down the barriers between us and we knew how much it meant to each other. So then when we go out on the field, there is a bit more than it just being a game of rugby and it gives us all a reason to perform and rip in for each other.
"So if anything I'm just grateful to be involved in another big occasion, and hopefully if we go out there and perform then we will be on the winning side."
There are several sub-plots surrounding Leeds and this particular Challenge Cup Final, whether it be the lack of fans, the absence of gun centre Harry Newman or the inspiring story of Rob Burrow.
It's the thrill of the big day that Dwyer thrives on most, though, and he insists that every Leeds player will have their own personal reasons for getting up for the game.
"I don't think we need any added motivation," he continued. "There's motivation wherever you want to find it and every person has that. Whether that's family; success; a lot of people have been involved with Rob (Burrow) and the stuff that he's going through; Harry Newman; no fans.
"People will find motivation everywhere but if you're not up for a Challenge Cup Final then you're in the wrong game. I don't think you'd have gotten to where you are if you can't get motivated for that.
"If anything, it's more or less just being focused on our jobs and what we've got to do that's the biggest challenge.
"It's been 10 years for me that I've been involved in professional environments and this would probably be my first proper taste of success if we won it, so once you get that out the way it's a bit of a relief that you've done something with your career.
"It's still a bit surreal when you let yourself think about what it would be like to win, but it would be a dream come true."