The latest Disciplinary Match Review Panel's decisions has been revealed with Leeds Rhinos taking a few hits.
Whilst David Fusitu'a has been given a Grade A Late Hit, meaning he will not sit out Leeds' game against Hull FC on Thursday night, two other Rhinos stars will be out.
Cameron Smith and Kruise Leeming have been banned for one match, with the former being cited for dangerous contact and the latter for a high tackle.
Smith's citation reads: "Law 15.1(i) Dangerous Contact – Defender uses any part of their body forcefully to twist, bend or otherwise apply pressure to the limb or limbs of an opposing player in a way that involves an unacceptable risk of injury to that player. Grade B."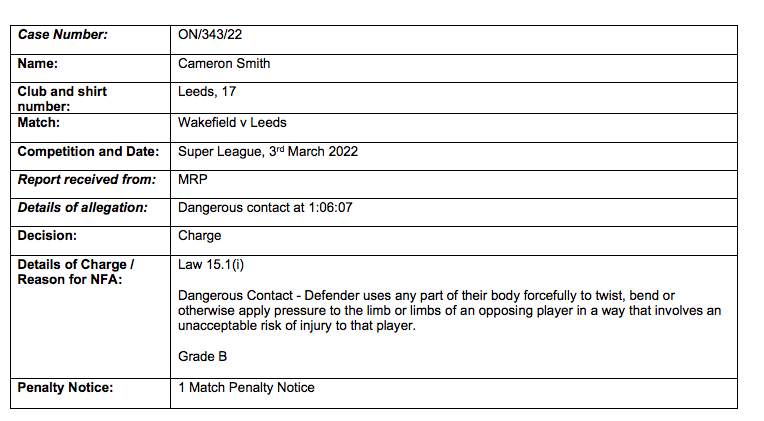 Leeming's citation reads: Law 15.1(b) High Tackle – when tackling or attempting to tackle makes contact with the head or neck of an opponent – reckless – tried to tackle but reckless about outcome Grade B."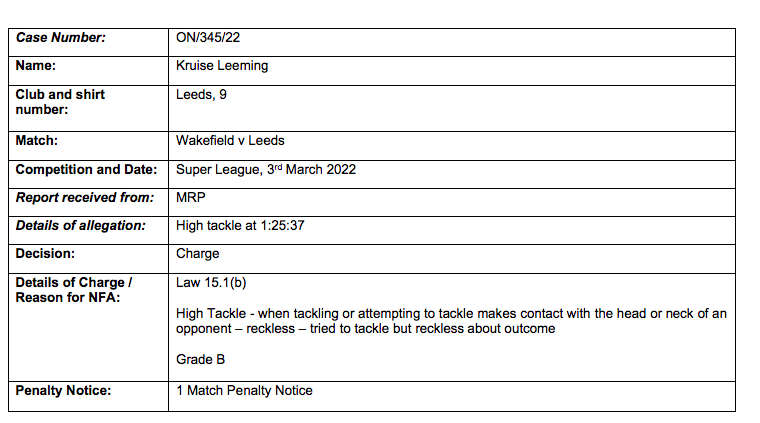 Also banned for one game is St Helens' Konrad Hurrell, who was sinbinned during Saints' demolition of Hull KR on Friday night.
Hurrell's citation reads: "Law 15.1(i) Dangerous Contact – a defending player makes contact with an opponent after the ball has been released by an opponent in a vulnerable position which causes flexion to the head, neck or spinal column on an attacking player, which poses an unacceptable risk of injury to that player. Grade A."