Since Rob Burrow's Motor Neurone Disease diagnosis two years ago, we've continually been blown away by some of the fundraising efforts done in his name in the pursuit of a cure for Motor Neurone Disease as well as better support for those who have to battle the disease day by day.
Burrow's former teammates came together in January 2020 to pull on the blue and amber of Leeds one last time in a friendly which raised funds to help the former number seven take on the disease on a day when the Bradford players paid to enter Emerald Headingley to contribute to the fund themselves.
But of course the most well documented fundraising efforts have come from Burrow's former captain Kevin Sinfield who has raised around £5 million in total after running seven marathons in seven days last year and running 101 miles in 24 hours in November.
However, every little helps and everyone who has contributed in the fight against MND should be commended as Burrow himself emphasised recently in a message on social media as he thanked the rugby league community.
I know I am repeating myself but what an impact the rugby league community has had on motor neurone disease. I'm so proud of how everyone has rallied round and put teams aside and just helped out one of their own. It just makes me love you all even more!

— Rob Burrow MBE (@Rob7Burrow) December 6, 2021
However, one man who is doing a lot more than a little by going above and beyond, is Martyn Clarke who is doing his own seven in seven challenge. Martyn is set to take on seven half ironman triathlons in seven days for Rob Burrow starting on Saturday 11th December in an effort to push his body to the limit and raise money to help research into MND.
This will see him swim 1.2miles (1.9km), then cycle 56miles (90km) before finally a 13.1mile (21km) half marathon every day for a week. He won't be alone though with Super League legend Kevin Brown set to join him at one point as will official Liam Moore who took charge of the 2021 Super League Grand Final with others also set to show their support. Meanwhile, current Super League stars Brad Singleton and Brad Dwyer are considered ambassadors of this amazing fundraising effort.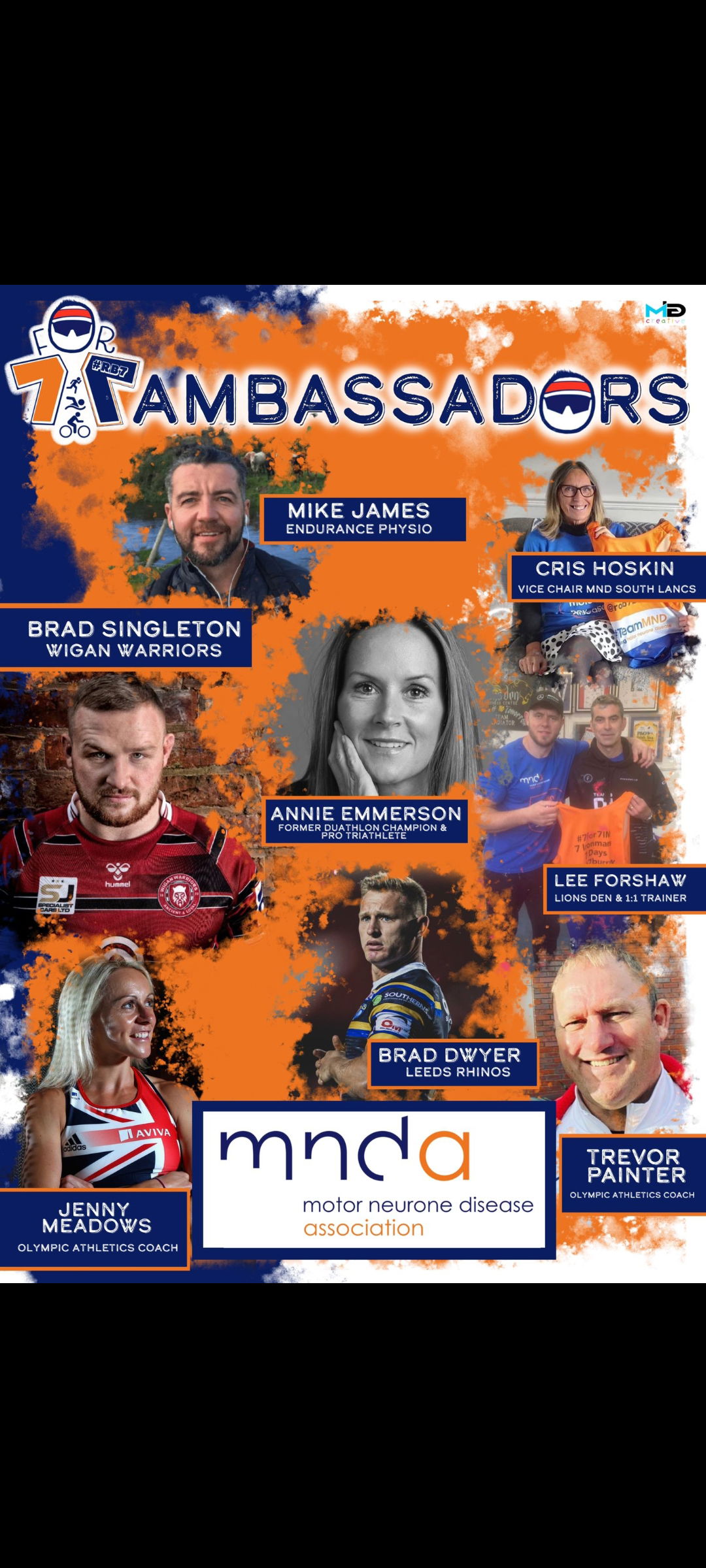 The duo have links to both Wigan and Leeds with Singleton winning the treble alongside Burrow at Leeds in 2015 and Dwyer essentially replacing Burrow as Leeds' impact hooker when he joined the club in 2018. A Wigan born lad, he like Singleton who currently plays for the Warriors, both have connections to where this fundraising effort will take place with Martyn himself a Wigan fan but still with major respect for the Leeds legend Burrow and determined to help his cause with all the money raised going to the Motor Neurone Disease Association.
With £8,192 raised Martyn has already passed the £7,777 target he set himself with a new goal of 17,777 now set. He was helped to his current total by Leigh Centurions owner Derek Beaumont. Despite being a major rival of Martyn's favoured team Wigan, Beaumont donated just under a grand which will exceed £1,000 thanks to gift aid.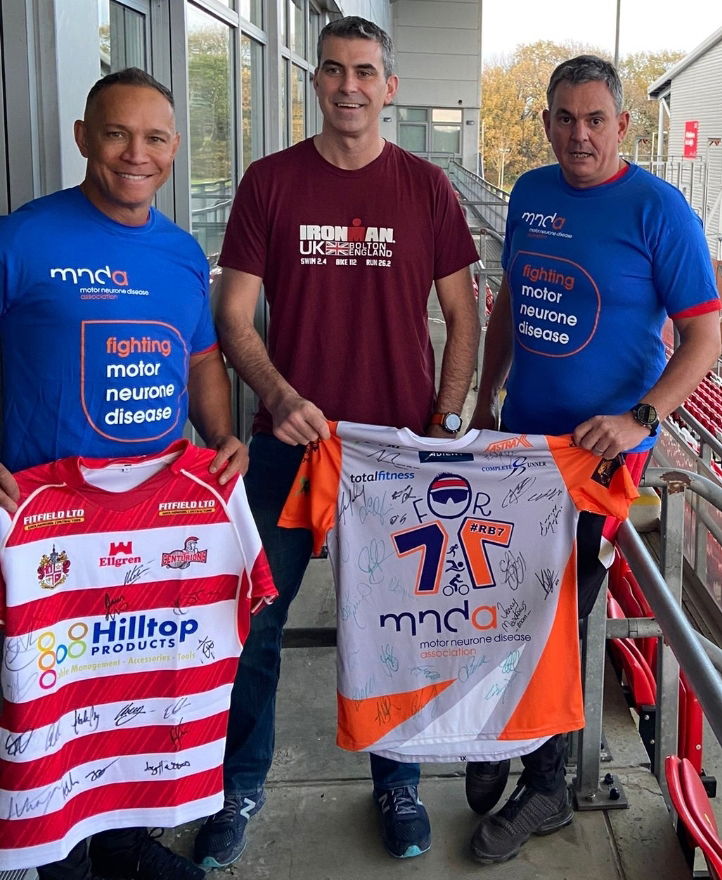 Beaumont has pledged his support to this amazing fundraising already when he committed to buying all his staff at AB Sundecks and his Leigh players T-shirts designed by Martyn earlier this month. You can read more about this here.
He has also received support from rugby union club Sale Sharks going to talk to their squad about the incredibly difficult challenge he's set to take on in the name of Rob Burrow.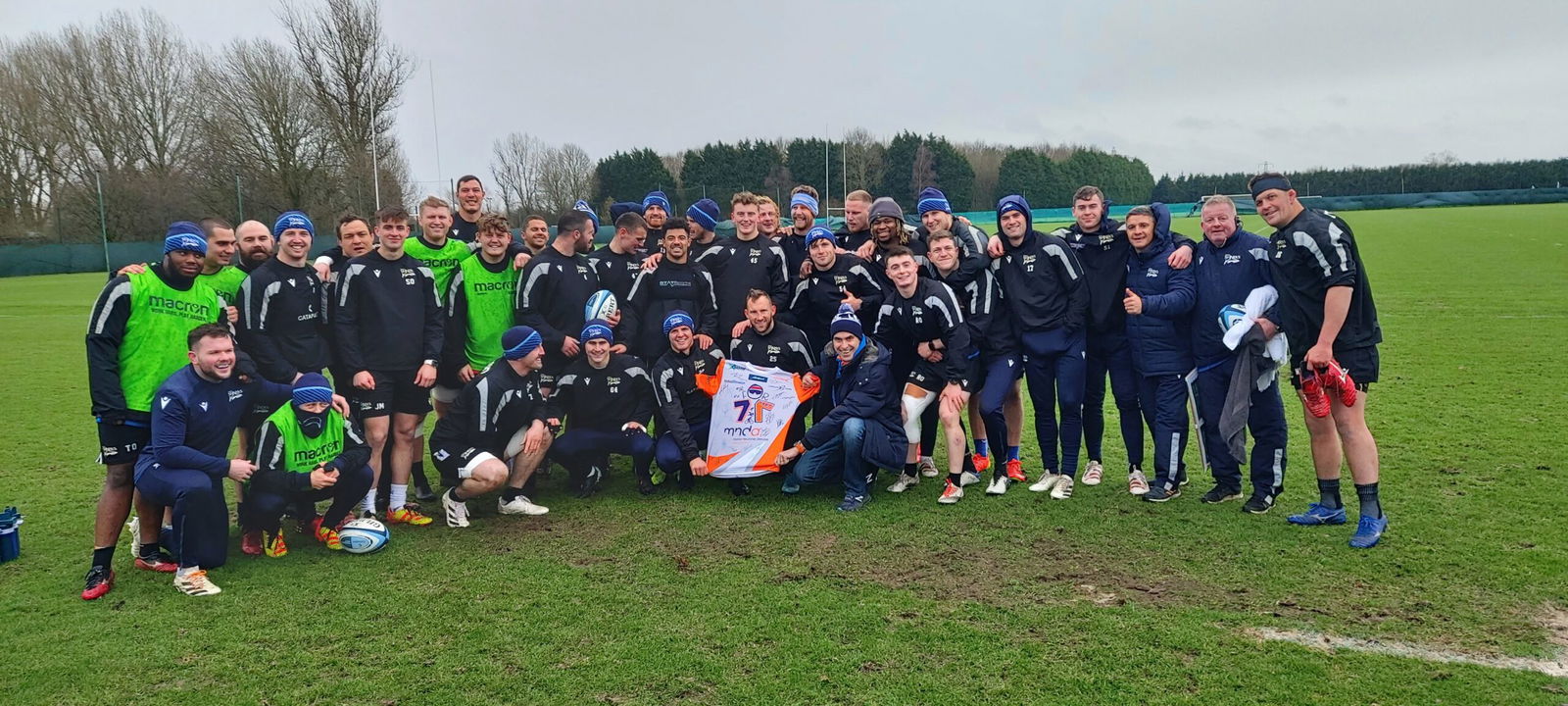 Meanwhile, he has also received support from Leeds Beckett University who helped Martyn prepare for this insane challenge.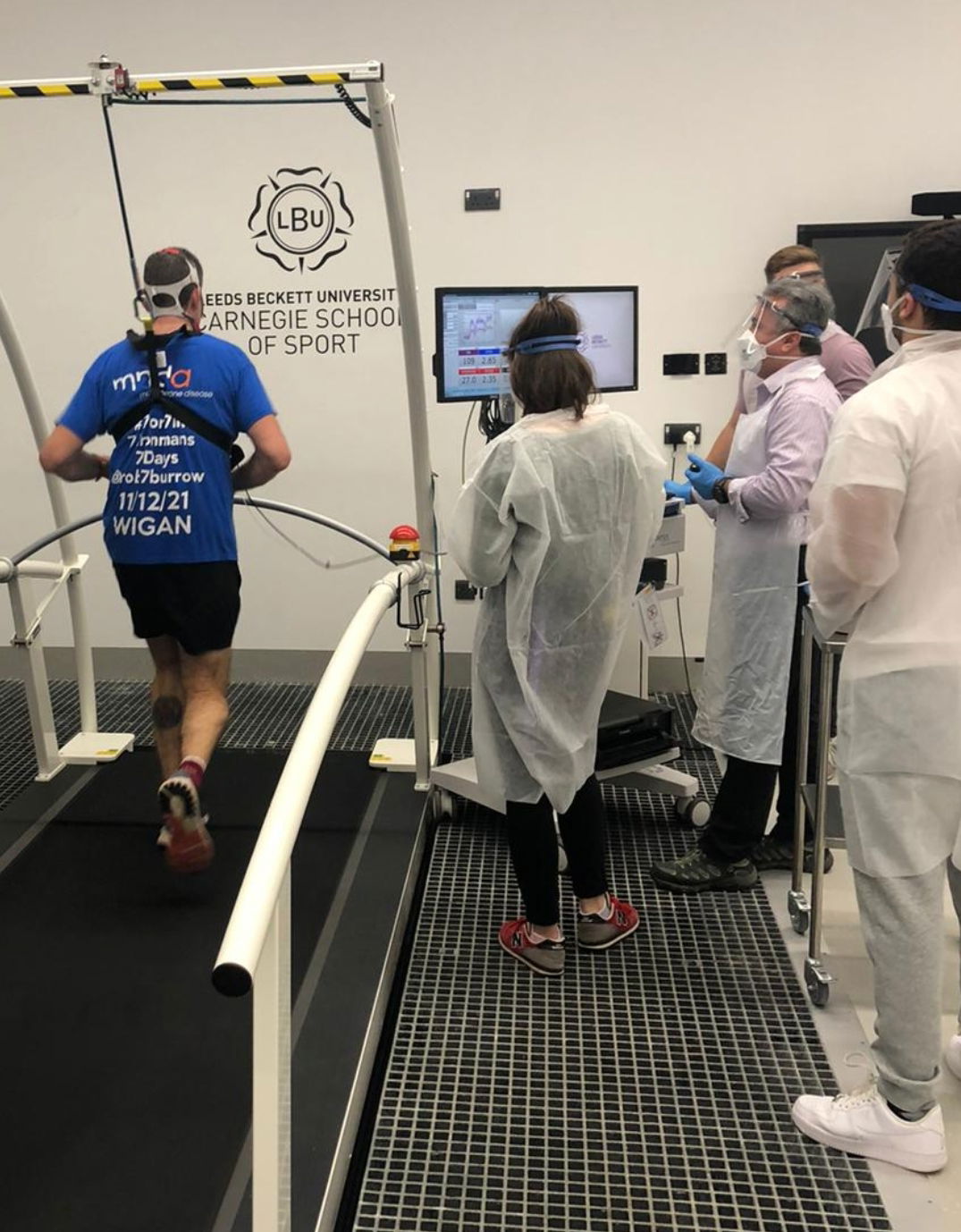 You can support him with a donation here and you can follow him on Twitter @clarkemartyn1 or on Instagram at #7for7Im Official Account.
With just one day between now and the start of his challenge, Martyn took to Twitter to give people an update noting the rest he'll undertake over the next 24 hours before putting himself to the limit. He said: "Well that's it, 24 hours of major rest now… The Sky is the limit here for Rob Burrow I will endure what pain is thrown at me for 7 days, for his sake, I just ask you to donate against what I will subject myself to next week."
Well that's it, 24 hours of major rest now…
The Sky is the limit here for @Rob7Burrow I will endure what pain is thrown at me for 7 days, for his sake, I just ask you to donate against what I will subject myself to next week ❤🙌 #7for7IM #whateverittakes let's go for it. pic.twitter.com/HEGJg4OuWr

— Martyn Clarke #7for7IM – For MND Association (@clarkemartyn1) December 9, 2021
He certainly deserves the support of the rugby league world and he'll certainly have Burrow's support who has used his own platform to keep people up to date about Martyn's preparations as he takes on one of the toughest challenges you're ever likely to see.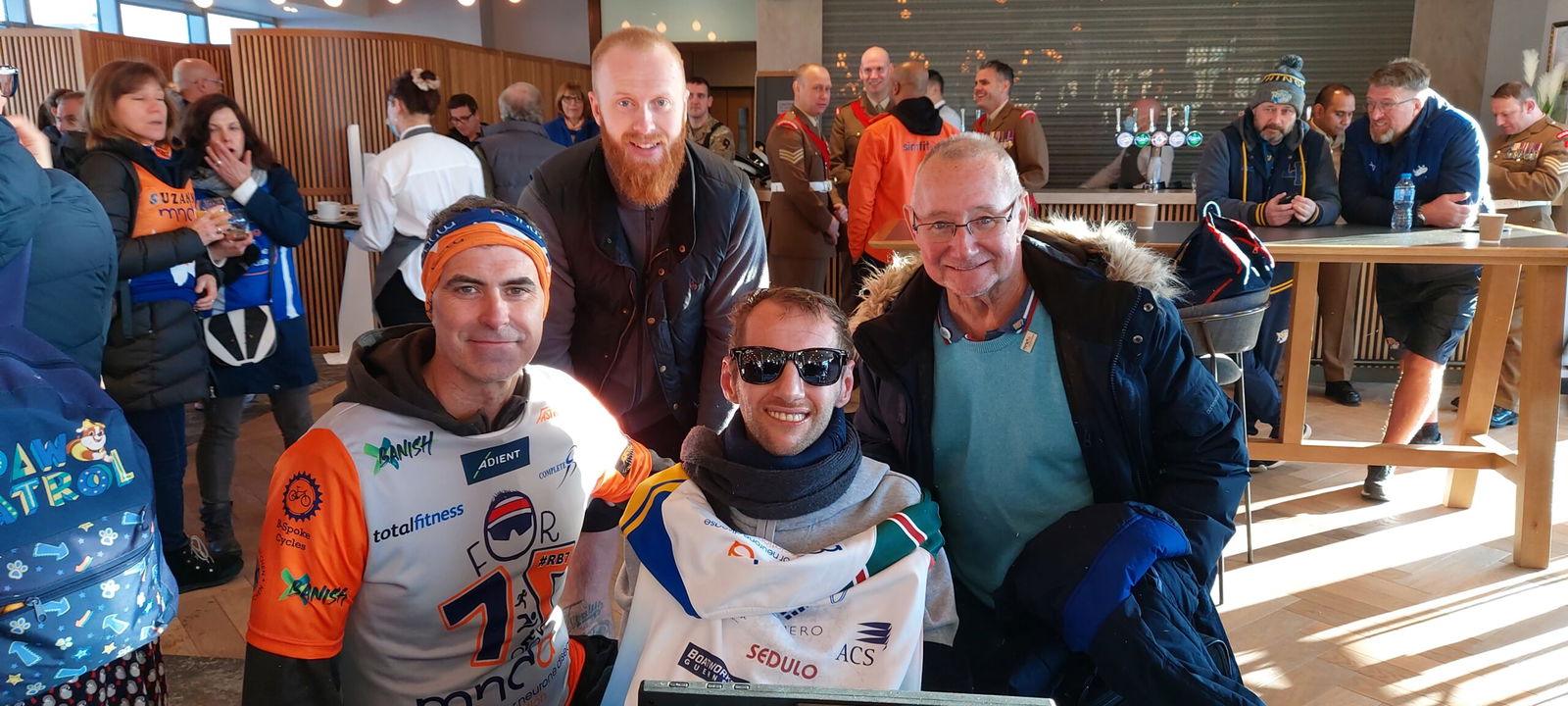 Be sure to give him your support over the next week.