Reigning Woman of Steel Courtney Hill is hopeful that the Women's Super League can attract the world's biggest stars in the near future, some of whom she will come up against this weekend.
Hill will run out for Sydney Roosters at the NRL Nines after agreeing a temporary contract for the two-day event, before she returns to the Rhinos for the start of the season in March.
It's the second big piece of recognition the WSL has had from Australia of late, after Hill's teammate Charlotte Booth (below) became the first player from the British competition to make the move down under, signing a deal to play for Wests Panthers in Brisbane in 2020.
"It's really exciting for Charlotte personally and we're all so happy for her," said Hill. "It's a big loss for us but for her to go and play for Brisbane Panthers is a great chance to develop her own game so good on her."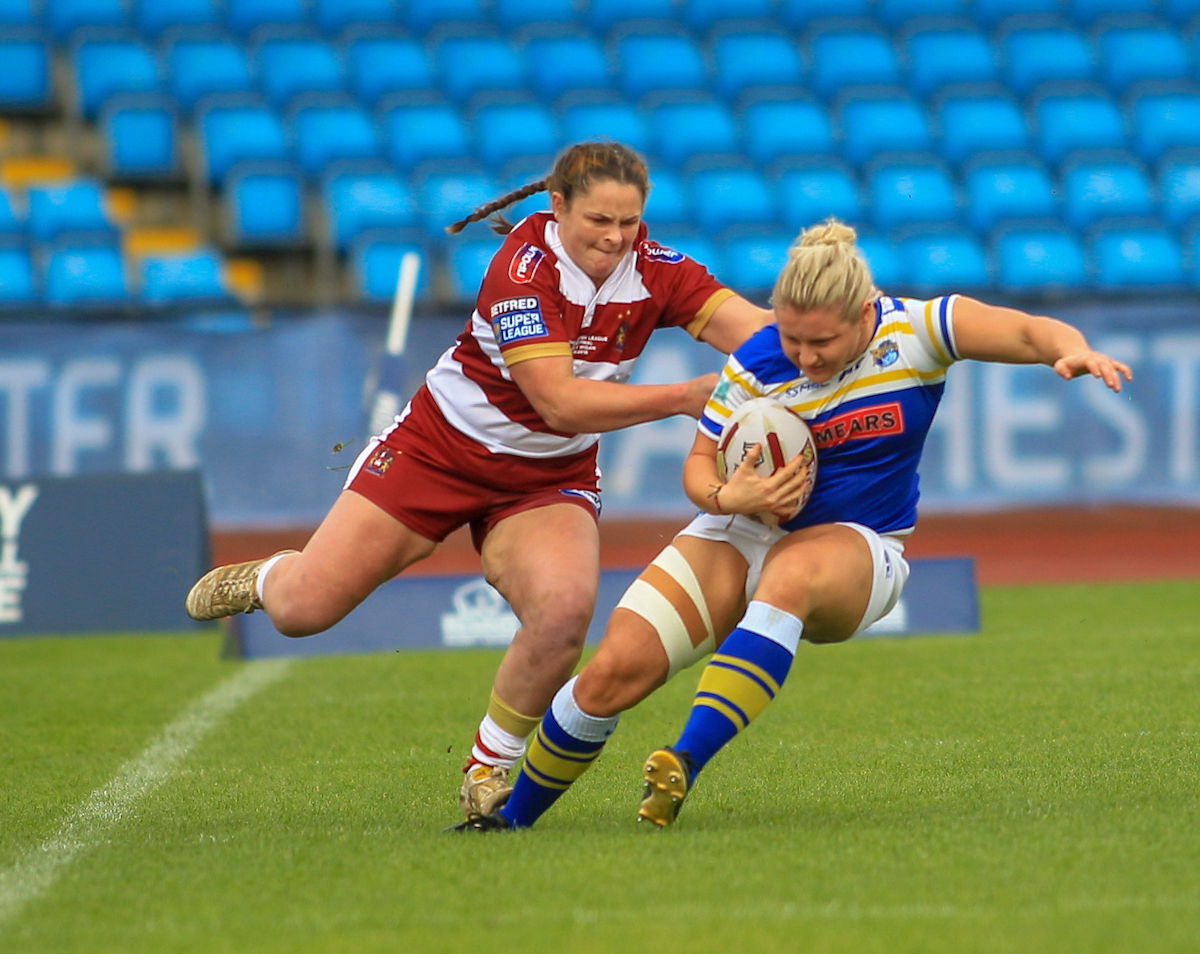 Booth's transfer and Hill's short-term deal are both are signs of how much the Women's Super League is developing.
The competition has seen its fourth revamp in as many years ahead of 2020, with the addition of teams from Warrington and Huddersfield making it a 10-team division – the most competitive to date.
Hill believes those constant improvements are now paying dividends on the international stage and that the next step would be attract stars of the Australian game.
"Obviously the recent Nines World Cup and two English players (Caitlin Beevers and Rhiannon Marshall) being named in the Team of the Tournament will certainly open people's eyes and ears to what we're doing over here," she added. "But more important than that, we've got to build something that attracts the Aussies and Kiwis across to our game.
"If we can get some of their big-name players across to Super League that would speak volumes of what we're doing over here."