The international period is upon us, with supporters of clubs alike already debating over who should wear a renowned jersey in the wall of white.
However, for fun, we take a look at a potential England line-up, purely based on players of the Betfred Championship prior to England's first encounter with New Zealand this Saturday.
Waste of time? Pointless? However, the Championship was arguably the most exciting level of rugby league in this country in 2018 so why not give it the recognition it deserves?
Do you agree with these selections?!
Fullback – Gareth O'Brien
Once titled the 'saviour' at previous club Salford, O'Brien decided on pastures anew with the Toronto Wolfpack and was key in steering them towards a 2018 Championship title.
Owing such a delicate kicking game as well as superb ball handling game to this feat, O'Brien was certainly a handful for all opposition in 2018.
Previous experience in the top flight as well as handling pressure when it has mattered most, O'Brien would be a fantastic slot in the full-back role.
Wingers – Kieran Dixon & Luke Briscoe
A difficult choice but the flyers are London's Kieran Dixon and Featherstone's Luke Briscoe.
Dixon is arguably the competition's fastest player and does what a winger does best and scores plenty of points, with over 25 tries and 40 goals to his name in 2018.
Briscoe has plenty of pace himself and is a fantastic all round player in attack and defence, something extraordinary of a winger in the present day.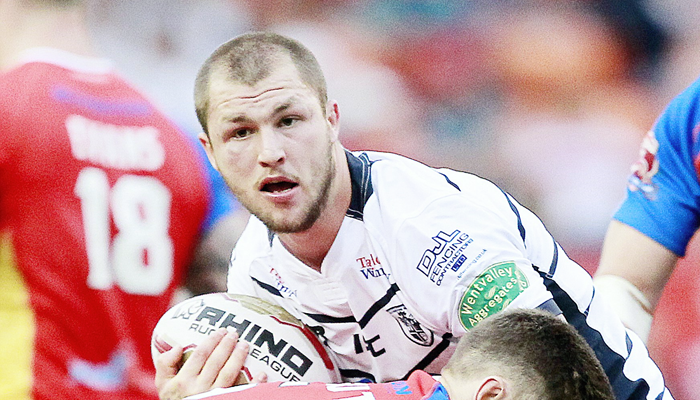 Let's not forget the fact he made history earlier this year by scoring in 17 consecutive try scoring games.
Thus, two excellent choices for the role as they would provide plenty of attacking opportunities and support.
Centres – Steve Tyrer & Josh Hardcastle
A more straightforward choice as Halifax veteran Steve Tyrer and the ever-improving Josh Hardcastle are the centre three-quarters.
Tyrer is arguably Fax's 'Mr. Dependable', having always been one of their most consistent performers in attack and defence.
Hardcastle may surprise some but has become a regular for Featherstone, supplying plenty of scores to winger partner Briscoe, even bagging over 16 tries in 2018 himself.
Stand-off – Martyn Ridyard
Now one who the majority of Championship opposition fear in the experience veteran Martyn Ridyard.
Despite only playing half the season, the points-machine settled in to Featherstone instantly and helped them surge into the top two for such a period.
He owes his excellent kicking game and general all-round leadership and should he have continued, perhaps would have guided the Rovers for a third Qualifiers berth.
Scrum-half – Scott Murrell
However, one who did guide a part-time into the Qualifiers for the third-time was Halifax skipper Scott Murrell.
He has been written off by critics aplenty in the past but Murrell has shown he still has plenty of magic left him following his achievements with Fax.
On top of his leadership and charisma, Murrell's kicking game has steered Fax in the right direction for the past few years and has helped them remain a constant threat to anyone.
Props – Tom Spencer & Scott Wheeldon
The front row was perhaps the toughest choice but in the line-up are London's Tom Spencer and Featherstone's Scott Wheeldon.
Spencer helped carry London forward all season, helping pave the way forward that eventually helped see the Broncos finish as the competition's best attacking team.
His hard yards enabled the likes of Jarrod Sammut and James Cunningham to exploit plenty of gaps in opposition defences too so a lot is owed to his hard work.
Wheeldon performed similar superlatives down at Featherstone though, despite picking up an injury or two along the way.
He remain fierce when running the ball in that saw him and Rovers an intimidating opposition to contend with and going by previous experience in the top flight, Wheeldon would be an asset in the team alongside Spencer.
Hooker – James Cunningham
Arguably one of the most underrated players in the competition last season is chosen in James Cunningham.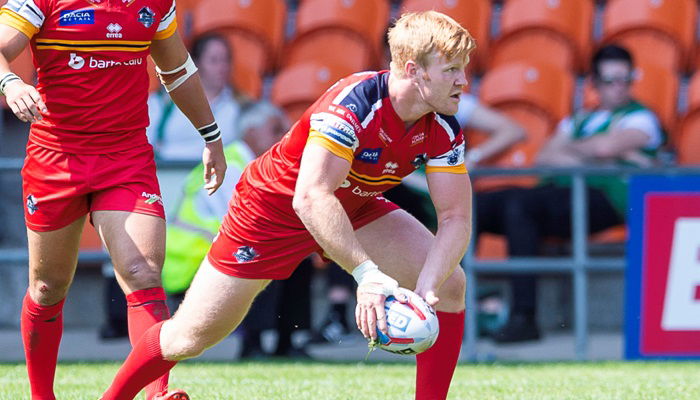 Cunningham owes his superb speed from the ruck that helped London finish as the Championship's best attack as well as ultimately helping them back to Super League.
That and his rather strong defence too for someone considered 'unassuming', thereby making him an ideal candidate for selection.
Second-row – Andrew Dixon & Jay Pitts
A Wolfpack/Bronco 'combo' as Andrew Dixon and Jay Pitts are selected.
Dixon's previous achievements include helping Leigh in to Super League as well as a strong season with Toronto.
Owing his strong running and support play to such a feat; however, London Captain Jay Pitts can best it by literally leading the Broncos back in to Super League after four years.
Pitts' has been fantastic all season in both attack and defence, providing regular 'captain's knocks' for his outfit, something that would prove highly valuable at international level.
Loose-forward – Brad Day
Completing the line-up is Batley's Brad Day.
Though many will argue on this choice, Day has been a consistent performer for the Bulldogs, with his hard running and defending.
This helped the Bulldogs remain fierce opposition for the majority in 2018 and maybe a surprising choice but yet again, something at international level would be craved and Day suits the role.