With social media nowadays there is often little chance of getting away from rival players and supporters.
But, sometimes, that exposure can go too far as Castleford's Oliver Holmes found out after the Tigers beat bitter local rivals Wakefield on Friday night.
Holmes crossed for yet another Castleford try against Wakefield as his club just about overcame Trinity, 23-18.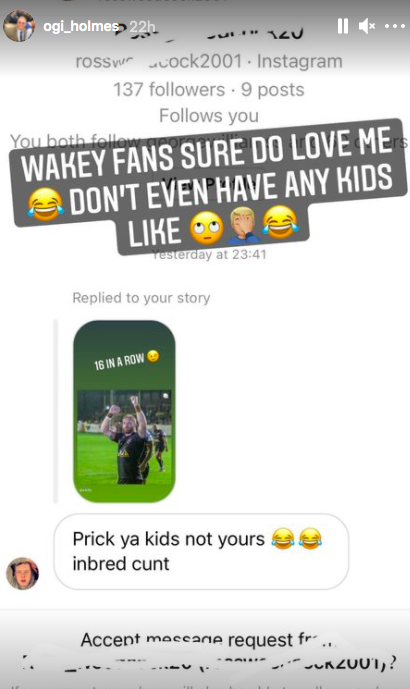 The Wakefield fan later backtracked on his comments after Holmes posted the initial message on his social media profile, with the phrase "Wakey fans sure do love me."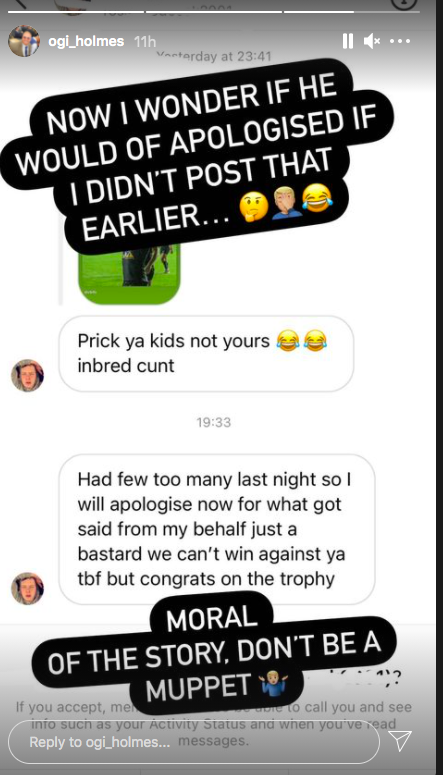 That was followed later on by an apology, claiming that the influence of alcohol had caused the writer to  'lose it'.
However, the apology was hardly heartfelt with explicit language throughout the message, prompting Holmes to yet again post it on his story.
Castleford's narrow victory over Wakefield was their 16th in a row over their nearest and dearest, but, of course, the result affected others more than some.