Castleford Panthers have set up a GoFundMe page after travellers have settled on their club's junior pitch and the surrounding areas.
After breaking in both access gates to the club on Monday, the pitches are slowly being destroyed and the costs of the damage caused are rising each day.
As the local police go through the process of trying to remove the travellers from the pitch, Castleford Panthers junior teams are now left with nowhere to play or train.
Unless they can receive help from the Rugby League family, the Panthers will be left without a home for the foreseeable future.
Kolleen Jefferson, who is club welfare officer and manages the under 11's team, explained the ongoing process and the reasons for setting up the GoFundMe page.
"They arrived Monday lunch time and broke in one gate and lifted and broke the main access gate to the pitches that the kids play and train on," she said.
"Since then they have been driving across the junior pitch, parking their caravans on and around the pitches, they have been abusive to club staff and generally making the kids and parents feel intimidated.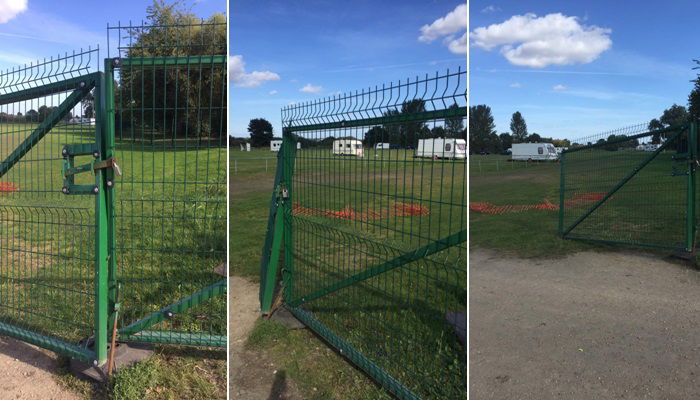 "The police have said that there is a process to go through and the local councillor is giving what help she can.
"But when they have left we will need to clear the ground, potentially returf the grass and ensure it's safe to use again which could cost a lot.
"For this reason we have set up a GoFundMe page (click here to donate) with any help or support from the RL Family greatly appreciated."