Last Tuesday, Wigan Warriors announced that hooker Michael McIlorum had been released from the last two years of his contract in order to allow him to take up a contract at Catalans Dragons. It was also announced at the same time that centre Anthony Gelling had also been released from his contract.
Gelling's departure was expected; he had been on a leave of absence back in New Zealand for a few weeks after his girlfriend had been in a car crash and he decided his place was back home with his family. Wigan had covered for his absence in the meantime by re-signing Dan Sarginson and Gelling has since signed for the New Zealand Warriors.
McIlorum's departure wasn't a massive surprise, but his destination was. His performances for Ireland in the World Cup had apparently caught the eye of a few NRL clubs, and he had been linked with a move to Canberra to cover the injured Josh Hodgson.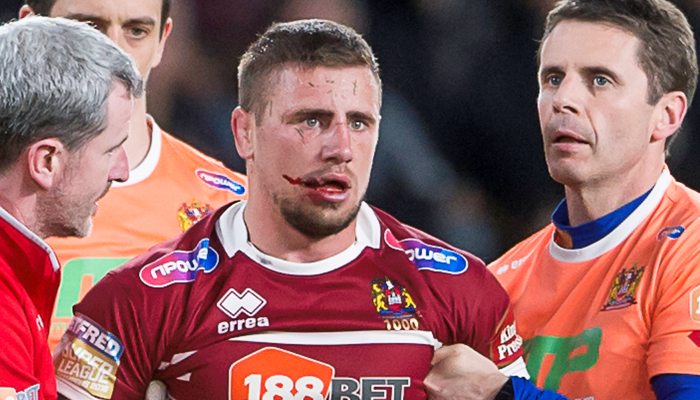 Most Wigan fans could understand McIlorum going to the NRL, but it was a surprise that he was allowed to leave for another Super League club, and an even bigger surprise that no transfer fee was involved.
A slightly cryptic comment from McIlorum himself saying "After speaking with Ian (Lenagan, Wigan Chairman), it was made clear my future was elsewhere" led to some Wigan fans thinking that he may have been pushed out by the club.
However, the truth is probably much simpler. It's likely that Catalans offered McIlorum a large contract that Wigan couldn't match and, as a result of his years of service to Wigan, the club didn't stand in his way. Something similar happened last off-season when Matty Smith was allowed to leave Wigan for St Helens.
Ian Lenagan seemed to confirm this when he said "Following his performance at the Rugby League World Cup several clubs expressed interest in Michael and we agreed that at this stage of his career it was right to allow him to explore his options. Several teams have put forward very favourable offers to Michael and we felt it right not to stand in his way."
Wigan fans will be sad to see McIlorum go, but I think this move makes sense for all parties involved.
Catalans will get a player who should be a massive asset to their team; and at 30 years old still has several years of rugby left. McIlorum is a ferocious, aggressive tackler who never takes a backward step. He's the sort of player home fans love and away fans hate. His arrival gives Catalans a different option at hooker and it will be interesting to see how they use him and Paul Aiton as a combination.
McIlorum gets a new challenge in a new country, presumably more money and, in Steve McNamara, has a head coach who he's familiar with having played under him for England.
You can also make the case that this move makes sense for Wigan. The cherry and whites have made a few strange contract decisions in recent seasons, and as a result were close to the salary cap. So McIlorum going may free up some money for Wigan to strengthen in other places, with prop looking a weak area for them at present.
On paper at least, it seems as though Wigan can cope with McIlorum's absence; as they do have options at hooker. Sam Powell has done a solid job since breaking into the team, and became the first-choice hooker of a Grand Final winning team when McIlorum suffered a season-ending injury two seasons back. Thomas Leuluai struggled last season playing at 7, but has played a lot of his career, including the last World Cup, at 9, and will likely play there this season. Also, Josh Ganson showed in the five games he played last season that he's ready to play for the first team.
Moving Leuluai out of the halves wouldn't pose too much of a problem for Wigan as they could either play one of Morgan Escare or Sam Tomkins there, thus solving a potential selection headache for Shaun Wane, or alternatively play Powell or Jake Shorrocks at 7.
How will Michael McIlorum's departure impact on Wigan's 2018 season? Let us know in the comments below.