Barrow Raiders hooker Wartovo Puara has been called into the Papua New Guinea squad for the World Cup 9s.
The 29-year-old has become a fan favourite at the Cumbrian club since joining from PNG Hunters at the start of 2019, scoring two tries in 14 games.
He comes into the squad in place of Sydney Roosters halfback Lachlan Lam, who has pulled out, and will join Barrow teammate Stargroth Amean.
Experienced forward Moses Meninga has also joined the squad to replace the suspended James Segeyaro.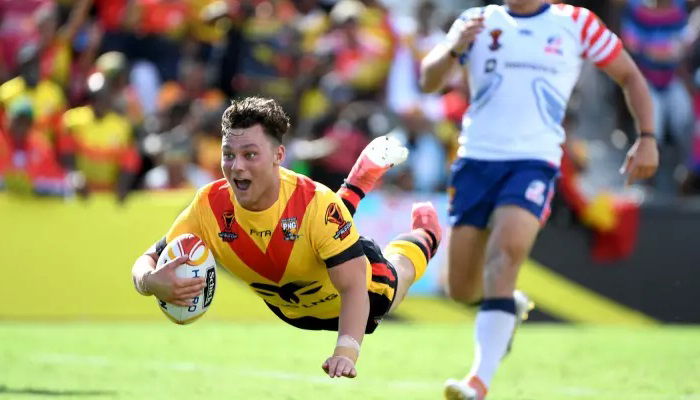 "It's unfortunate for both players," said PNG assistant coach Stanley Tepend. "While we know Segeyaro's side of the story, young Lachlan has pulled out of the team citing personal reasons.
"I believe we have a good team with speed and a few halves who can run the ball around.
"Most of the boys have not tried this shorter version of the game but you see players like Terry Wapi, Stanford Talita and a few others, they like 9s players in the way they play.
"It will be exciting to see how far the boys go in this tournament."
PHOTO CREDIT: Steve Miller