It's that time of year, when everybody is telling everybody else about their teams chances in the upcoming new season, so I thought I'll write an article about the other 11 teams in Super League, leaving out the team that you should all know that I support by now! I think it only fair, I'll tell you exactly what I think of, and expect from all the other teams, an outsiders view, with no bias in it.
I'll start with the enigma that is Warrington Wolves, the team who are fast becoming Super League's nearly men! 2016 Challenge Cup Final and Grand Final runner's up, and they repeated that trick again in 2018, can they go one better in either competition this year? If they do, my bet is that they'll go one better at Wembley! They've brought in more quality again, with Blake Austin the headline grabber. There's no doubting the quality in their ranks, however Warrington's main weakness seems to be that they somewhat freeze on the big stage, certainly in the last few years, I would also question their team ethic. Simon Moran has splashed the cash on several big names, but it's very easy to buy ego, what isn't so easy is to instil togetherness and team spirit, and this is where I think the Wolves will be found wanting again. They will be there or thereabouts, but I don't see them quite getting over the line.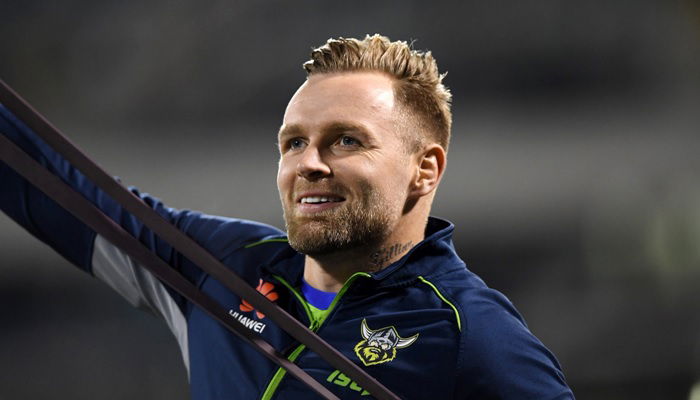 The next team is St. Helens, who I expect to be the team to lift the silverware at Old Trafford at the end of the season. Justin Holbrook has worked wonders there since his arrival, but 2018 was very frustrating for them, they got their hands on the trophy nobody is bothered about, but fell short in semi-finals in both competitions. What struck me about Saints last year, later on certainly, is that they simply ran out of steam. They ran away at the top of the league, but they only used a very limited number of players all season. While sustainability is a great asset, using the same players week in, week out, what it certainly did to Saints players, was leave them shattered towards the end of the season, when it matters most. They may be minus Ben Barba these days, but Lachlan Coote and Kevin Naiqama are excellent additions to the squad, and with local quality such as Danny Richardson, Mark Percival and James Roby in their ranks, they have great balance, although it does remain to be seen what effect a testimonial will have on England international Jonny Lomax.
Having touched on their biggest challengers, the champions Wigan Warriors have to come next, another team who are bound to be involved in the final shake up. I expect the Warriors to be something of a non-entity this year almost. With Shaun Wane having departed for pastures new, an interim coach in charge, who knows he is being replaced at the end of the season anyway, and minus their best forward John Bateman now, this year could be a bit of a struggle by Wigan's very exacting high standards, they will be involved in the play offs I have no doubt, but whether they have it in them to knock off some of the other big sides is quite another matter. Having said that, you write Wigan off at your peril and, if teams do actually do that, because of the transitional nature of this year for the Warriors, they could easily come back to bite them on the backside.
In the case of Leeds Rhinos, they do have some comparatives with Wigan. They have a new coach, although he is not a temporary coach. They have lost some talent including an improving Jimmy Keinhorst and popular prop Mitch Garbutt, who have both headed to Hull Kingston Rovers. However they do have NRL big names Konrad Hurrell and Trent Merrin, along with Tui Lolohea coming in. Leeds know the route to Old Trafford, and how to handle it when they get there, better than anybody else, however this is a very new Rhinos team, with a new coach and players and a new ethos, so don't be surprised if they start slowly, however with the quality they have brought in, including the coach, I'm sure they will have a much better season this year, without the relegation battle of last year, however I don't expect them to be claiming silverware.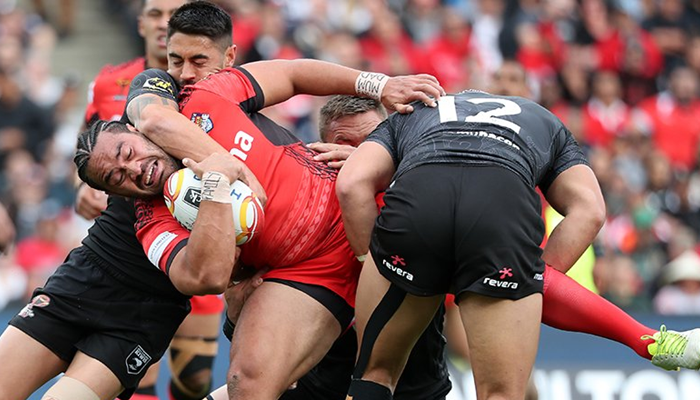 Moving on to Castleford Tigers, obviously the big problem for them is no Luke Gale, they do have salary cap dispensation to go and replace him for this season, but who could they realistically go and get at this late stage? How they will benefit this year is from having a settled specialist fullback, without having to experiment with different options. What could be their downfall is that they haven't really strengthened a side that has come close previously, the Tigers really needed to go and get a leader for their pack, someone who has been there and won silverware. Liam Watts may have a big role to play there having won the Challenge Cup back to back with my team, before leaving in slightly acrimonious circumstances, but he can't do it all on his own, however if Daryl Powell's side are to be successful, he will be one of the main contributors, along with the undoubted quality of skipper Michael Shenton, however I think the loss of Gale for the season is a big problem for them.
Challenge Cup holders Catalans Dragons proved last year, that a fringe team can break the equilibrium amongst the top sides in Super League, as they stunned everybody by toppling St. Helens and then Warrington on their way to that historic cup triumph. However I don't expect much of the same from them this year, I think Steve McNamara did a sterling job, having struggled at first, to then take his team to Wembley glory was a magnificent achievement, however other sides have strengthened and improved too much for them I believe. As Challenge Cup holders, they are there to be shot at, they might get off to a good start, but ultimately I don't think they'll be able to keep it up, although I believe they will become very difficult to beat at home again. With the quality in their ranks they should be aiming for the top 5, whether they make it there is quite another matter.
Next up are Salford Red Devils, for them much will depend on the form of Jackson Hastings and Robert Lui, and how settled they can keep their team, in what appears to be a bit of a turbulent time at the AJ Bell Stadium. Make no mistake, coach Ian Watson has the tools to make his team very difficult to beat, however there seem to be possible financial pressures in play there, so it depends on how the coach and the team react to that. I think it's also fair to say that the fans have a part to play there, with crowds of around 2000 or even less, it has to be hard for the players to get inspired, playing in a near empty stadium. New arrival Ken Sio is a proven try-scorer in both the NRL and Super League, so they should stay out of trouble without too many problems, but off field matters must not be allowed to take precedence.
The big improvers in Super League this year should be Hull Kingston Rovers, who have made some very shrewd additions to their squad and have the most experienced coach of all Super League clubs in former Australia boss Tim Sheens. The Robins won't win silverware, but I'm sure they will have a say in where the silverware does end up going. They have a squad that now includes the likes of Kane Linnet, Mitch Garbutt and Josh Drinkwater, along with England Knights internationals Chris Atkin and Rob Mulhern. With players like that at his disposal, Sheens finally has a squad from which he can select on merit, not because it's all they've got.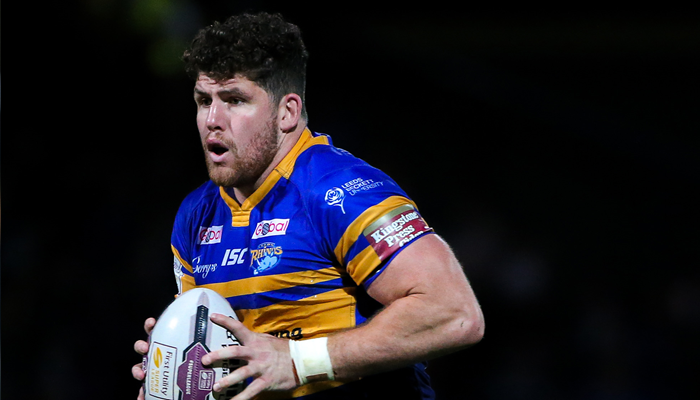 A possible dark horse for a top 5 place are Wakefield Trinity, in the last few years they've been in with a shout in the latter stages of a season, but the arrival of Danny Brough could be just what they need to get them to where they want to be. They have a very big side, which it will be interesting to see how that adjusts to fewer interchanges in 2019, but with the speeding up of the scrum and drop out, their fast backs like Tom Johnstone and Ben Jones-Bishop could really benefit and produce several tries, especially with the service they will receive from Brough and Jacob Miller in the halves, don't put a trip to Wembley past them if they get a slightly favourable draw in the Challenge Cup!
Another side where the fans have a part to play, is at Huddersfield Giants! Again this is a side playing to pathetic crowds, coming from the home of our great game and given the major investment by Ken Davy, they deserve a lot better. Simon Woolford's side have all the ingredients to be successful this year, a canny coach, some big names such as former Golden Boot nominee Jermaine McGillvary, a wonderful stadium, but for years they have underachieved, and I believe the fans, or lack of them is firmly to blame. The Giants have a hard core support, who are amongst the most committed in the game, but they need more people to go and watch them. Frankly looking at that stadium nearly empty is embarrassing, in 2015 I was one of several thousand Hull FC supporters who travelled there for our first game of the season, and I'm sure we easily outnumbered the amount of home supporters there that day. Huddersfield will be competitive this year, I have no doubt about that, but I would plead to the good folk there, yes you have a Premier League football team there, but get out and support the team that play the game that was founded there, give them a reason to raise their game to a higher level.
Finally it's on to London Broncos, the newly promoted team who will be everyone's favourites to make the return journey back to the Championship within 12 months of their glorious promotion. Danny Ward is a very clever coach, who will no doubt go through the whole season with a big grin on his face, but do they have the personnel to stay up? Probably not, the problem started for them when they were promoted at the latest stage possible in the Million Pound Game, because by then most of the players they would have needed to sign to give them the best chance of staying up, had already been gobbled up by other sides. For the Broncos safety would be success, but they were dealt a hammer blow when Jarrod Sammut left and Super League is a very different animal compared to the last time they were in it. I fear their stay in it will be on the brief side this time, but then again, rugby league can be gloriously unpredictable, so who really knows for sure what might happen?