An amateur rugby league player now has a story to tell forever after suffering perhaps the most bizarre injury on a rugby league field perhaps ever.
Charlie Mills, who plays for amateur club Saddleworth Rangers, scored in the corner, knocking the corner flag over before the flag BOUNCED up and got stuck in his leg.
Warning: the pictures are not for the faint-hearted, but Mills certainly took it in his stride, getting pictured smiling from ear to ear – hopefully with a good dose of anaesthetic in there too.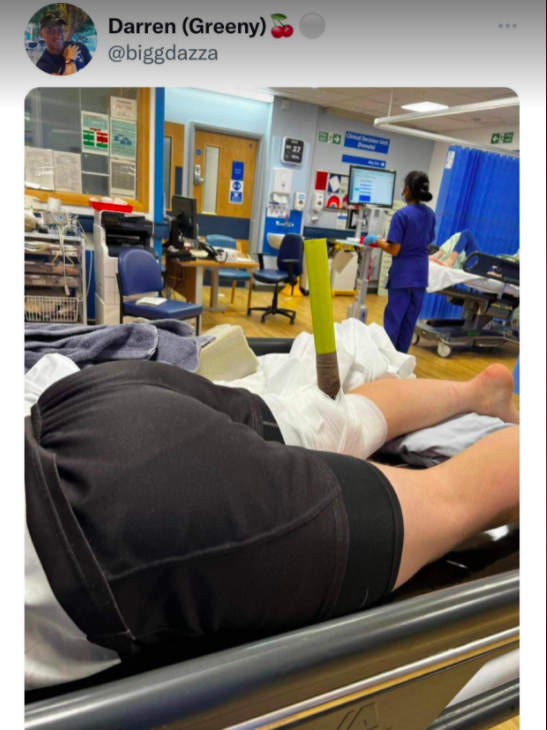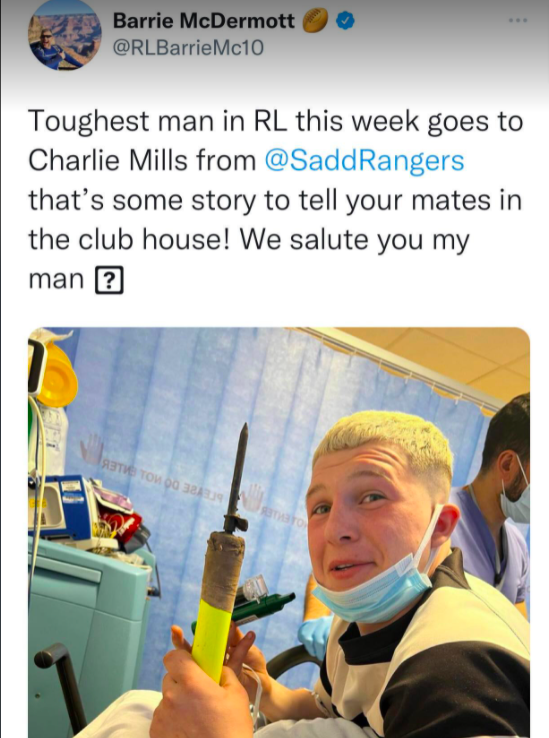 Leeds Rhinos legend Barrie McDermott was in good spirits about the whole thing, tweeting: "Toughest man in RL this week goes to Charlie Mills from @SaddRangers that's some story to tell your mates in the club house! We salute you my man."
Qualified medical personnel were present and on hand to stop attempts to pull the flag out before Mills headed for surgery yesterday.
The surgery looked to have been a massive success, with Mills pictured holding the flag in his hand like a victory sword.
Everyone at Serious About Rugby League passes on their well-wishes to Charlie as he hopefully makes a full recovery.