In this series, we put together the ultimate Super League starting 13's for each club that has seen at least five seasons in the competition.
Today it's the turn of London, so here's who we think would make their ultimate Super League XIII…
1. Luke Dorn
Fullback isn't a position London have struggled to fill but Dorn was constantly a standout. London were his first club when he came to the UK from Australia in 2005 and although he left after two years, he did return again in 2009 during the 'Harlequins' era. In total he scored 110 tries in 166 games – an excellent return to say his win rate at the club stands at just 39%.
Notable mentions: Mark McLinden, Tulsen Tollett, Zeb Luisi
2. Jon Wells
Born in West Yorkshire, Wells spent the last seven years of his career in the capital after spells with Castleford and Wakefield. He flitted between the wing and fullback positions but was effective wherever he played, possessing the ability to drift in and out of the attacking line and make intelligent defensive reads. He finished his Broncos career with 31 tries in 120 games.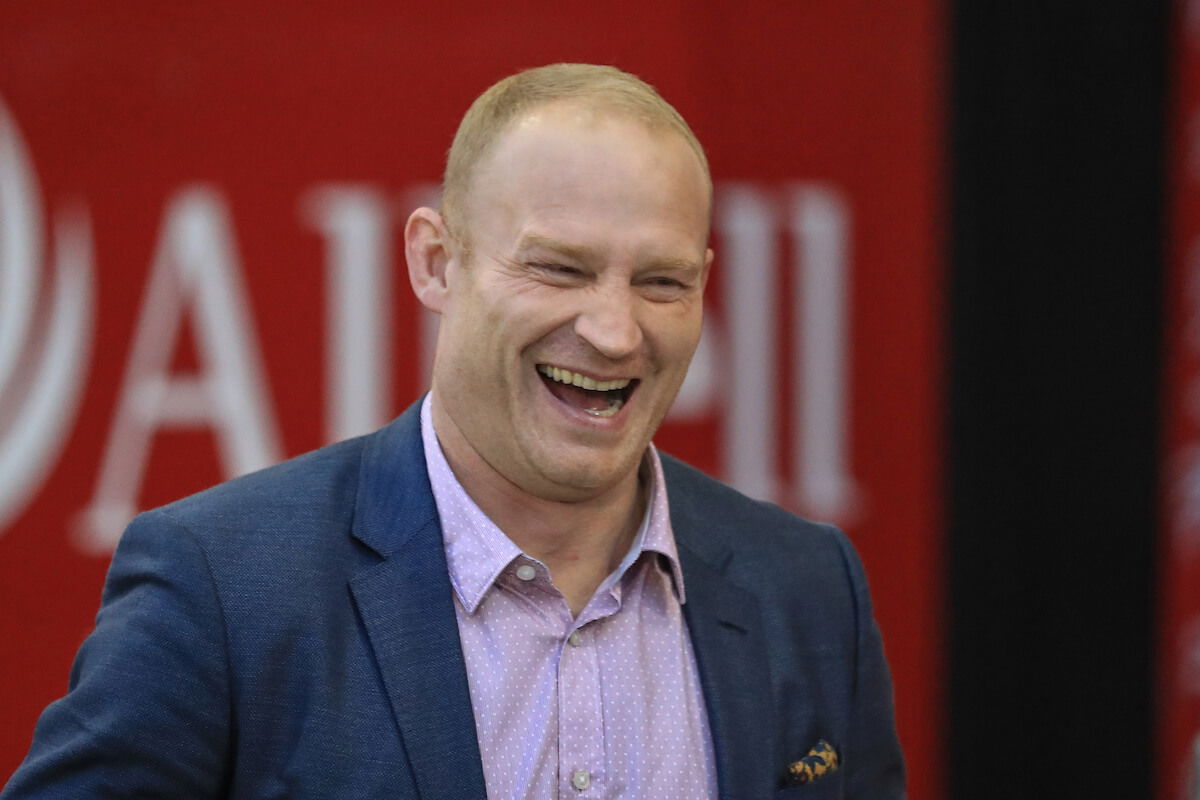 Notable mentions: Kieran Dixon, Chris Melling, Dom Peters
3. Nigel Roy
Roy is one of several top-quality centres to represent the club during their 20 Super League seasons. He made 108 appearances between 2001 and 2004, scoring 43 tries and built up some superb combinations down the flanks with the likes of Dom Peters, Lee Greenwood and Jon Wells.
Notable mentions: Tony Martin, Tony Clubb, Paul Sykes, Matt Gafa
4. Tyrone Smith
Smith spent three years with London between 2005 and 2007 and made a huge impact. He was a fresh-faced 22-year-old but build like an athlete, possessing excellent strength, agility and power. It was those traits that made him such a popular figure at the club and eventually led to his departure, when he chose to return to Australia to accept a rugby union contract. During his time in the UK he made 84 appearances, scoring 27 tries.
Notable mentions: Elliot Kear, Dan Sarginson, David Howell
5. Martin Offiah
Offiah needs no introduction. There's a reason he's considered one of the best players to ever grace the field. His pace and try-scoring ability was like nothing ever seen before, which is why it was such a coup for the Broncos when he signed for them just before the turn of the century. He scored 34 tries in 48 games for the club during his four years stay. Offiah is better known for his spells with Widnes and Wigan, but he still had a profound impact during the early years of Super League.
Notable mentions: Rhys Williams, Nick Bradley-Qalilawa, Denny Solomona
6. Danny Orr
When Orr joined Harlequins, as they were known in 2007, he was 28 and had plenty of experience at Super League level. He brought leadership and composure to the Quins' side, dictating their attack and adding more direction. He was unable to inspire them to finish anywhere above ninth place but would have provided someone for the younger players, such as Louie McCarthy-Scarsbrook and Tony Clubb, to look up to. He made a total of 102 appearances, scoring 268 points.
Notable mentions: Henry Paul, Michael Witt, Jamie Soward
7. Dennis Moran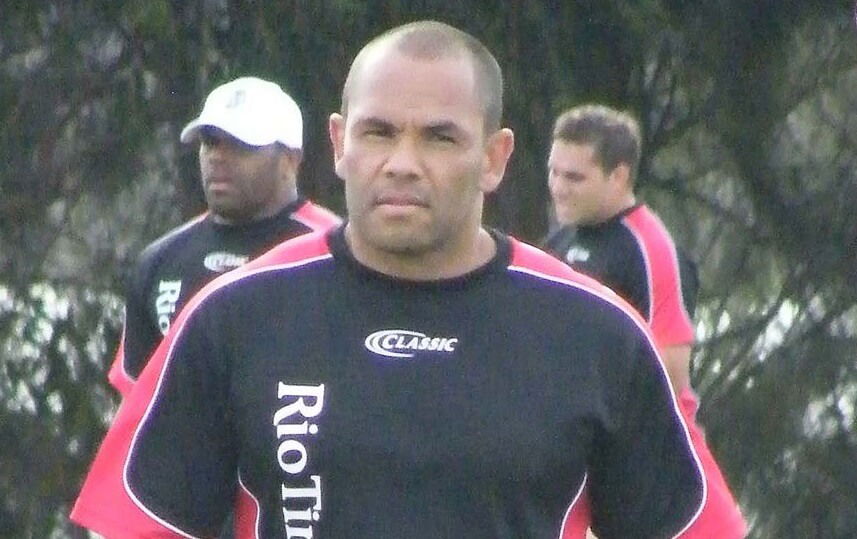 The fourth Australian to make this side, Moran joined in 2001, winning over fans with his energy and confidence to take on the line. That ability saw him become a potent try-scorer, notching 77 in his 115 games for the Broncos, before he was snapped up by Wigan in 2005.
Notable mentions: Thomas Leuluai, Luke Gale, Glen Air, Shaun Edwards
8. Karl Temata
The Cook Islands international arrived in the capital in 2005 after a four-year spell with New Zealand Warriors. He went on to become a fan favourite, with his storming runs and fearless attitude earning much praise. He made a total 137 appearances for the club before retiring in 2012, however he did make a brief four-game comeback for Oxford in 2014.
Notable mentions: Eddie Battye, Russell Bawden, Francis Stephenson, Oliver Wilkes, Gareth Haggerty
9. Chad Randall
Randall is the club's third-highest Super League appearance maker, playing just short of 200 games. He signed from Manly Sea Eagles in 2006 and spent the next eight years in the capital racking up 48 tries of his own and having a hand in countless others. He eventually retired in 2013 aged 32.
Notable mentions: Jason Hetherington, Neil Budworth, Andy Ellis, James Cunningham, Billy Peden, Robbie Beazley
10. Danny Ward
Current club head coach Ward spent his final four playing seasons with London. He arrived with a reputation as a tough, gritty Yorkshireman after previous spells with Leeds, Castleford and Hull KR, and brought plenty of aggression to the Broncos' pack, forming a front row partnership with Temata. Ward went on to make 103 appearances, scoring five tries.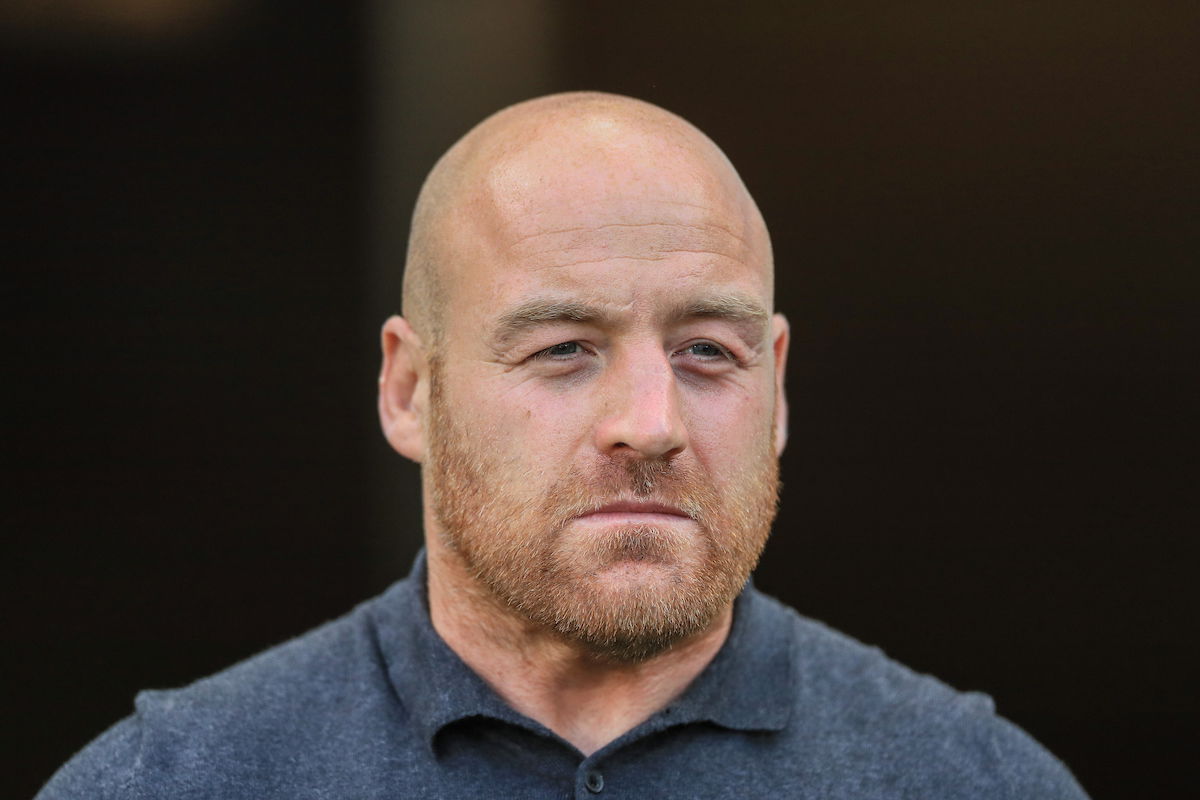 Notable mentions: Louie McCarthy-Scarsbrook, Tony Mestrov, Mark Tookey, Scott Cram, Daniel Heckenberg
11. Steele Retchless
The USA international was a machine for the Broncos, racking up over 200 appearances. Retchless is arguably remembered mainly for his defensive ability and set a new Super League record for tackles in one game in 1998, with 66. He was also named in the Super League Dream Team in the same season, as well as receiving the Broncos' Player of the Year award in his final season with the club, in 2004.
Notable mentions: Mat Toshack, Joe Mbu, Shane Millard
12. Peter Gill
Gill played four seasons in Super League, having joined the Broncos in 1995, and was one of the competition's early stars. The Brisbane-born forward was a two-time Super League Dream Team inclusion, making the side in 1996 and 1997 as a second rower, before moving in-field to play primarily as a loose forward for his final two years. He finished his Broncos career with 25 tries in 115 games.
Notable mentions: Solomon Haumono, Mike McMeeken, Lee Hopkins
13. Rob Purdham
The Cumbrian captained London for several years after joining the club from Whitehaven in 2002. He was a natural leader, commanding the side in defence and attack, and earned international honours for his impressive performances, picking up seven England caps. In total he made 197 appearances for the club, scoring 35 tries and kicking 166 goals.
Notable mentions: Jim Dymock, Terry Matterson, Luke Yates