In this series, we put together the ultimate Super League starting 13's for each club that has seen at least five seasons in the competition.
Today it's the turn of Halifax, so here's who we think would make their ultimate Super League XIII…
1. Daryl Cardiss
Halifax were one of five clubs Cardiss played for throughout his career, but it's where he had the most success. Signed from Wigan in 1999, he went on to play 109 games and score 43 tries, 19 of which came in 2001 when he was the club's top try-scorer. Not only was he a potent attacker, more often than not from long-range, but defensively he was sound too, defusing almost every kick and making several try-saving plays.
Notable mentions: Stuart Donlan, Colum Halpenny
2. Freddie Tuilagi
Explosive outside back Tuilagi joined the club in 1995 and, after four seasons in West Yorkshire, left as a firm fan favourite. He had a dangerous mix of speed and strength, often powering through opposition defenders seemingly with ease. In 82 games for the Blue Sox he scored 34 tries, before joining St Helens in 1999 and going on to have an equally fruitful career in European rugby union.
Notable mentions: Oliver Marns, Lee Greenwood, Robbie Beckett
3. Damian Gibson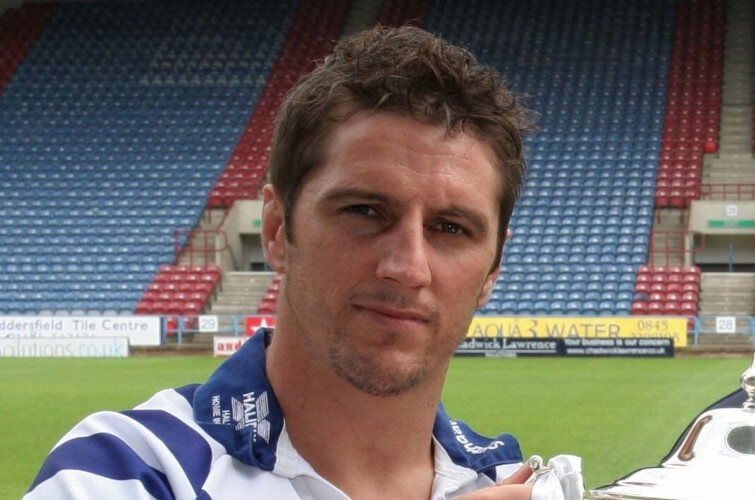 Gibson had three fruitful spells with 'Fax, although only one of them was in Super League. He spent four years with the club between 1998 and 2001, playing a variety of positions across the backline, such was his versatility. Gibson made a total of 113 appearances, scoring 40 tries, and was a constant favourite among the Blue Sox faithful.
Notable mentions: Nick Pinkney, John Schuster
4. Greg Florimo
When Florimo arrived at The Shay in 2000, it's safe to say he came with some pedigree. A former Australia and New South Wales representative, he'd been a star at North Sydney Bears for 13 years, still holding their record for appearances today, and was fresh from a season in Super League with Wigan. He was the kind of player whose class was obvious – the way he carried the ball, his positioning and his technical ability were all outstanding. He spent just the one season at 'Fax, scoring seven tries in 29 games, with fans' only wishing he could have stayed for longer.
Notable mentions: David Bouveng, Adam Hughes
5. John Bentley
England international Bentley was best known for his prolific try-scoring ability. It's fair to say his best years at 'Fax came before the Super League era but he was still the club's top scorer in the inaugural season, crossing the whitewash 22 times. He wasn't the quickest player by any means but had a knack for going past players, using his size and powerful handoff to get to the line. He even went on to represent rugby union's British and Irish Lions in 1997 on the back of his nine-year spell in league.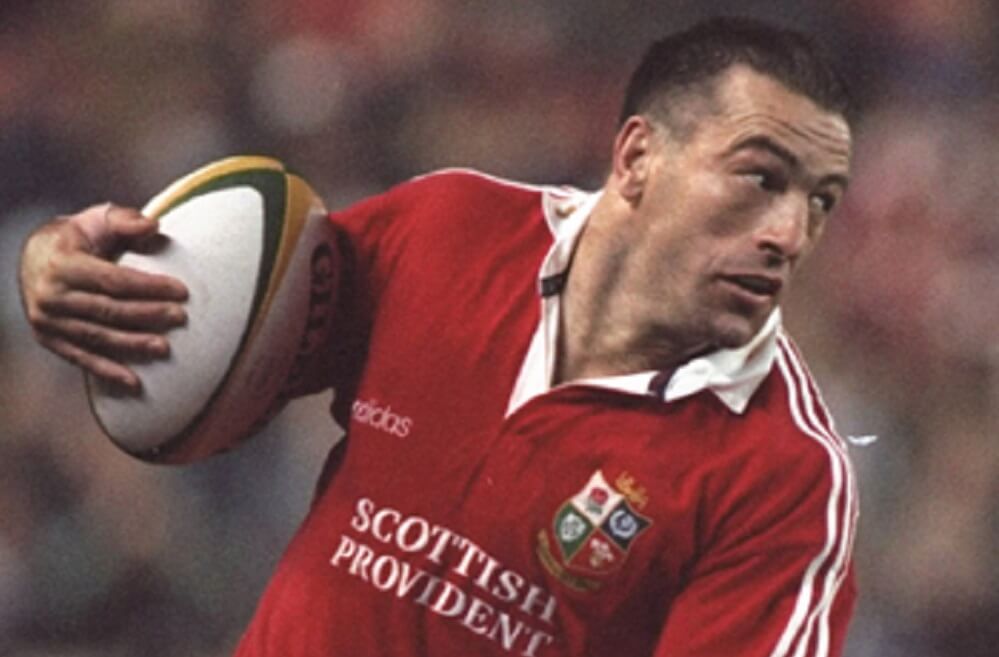 Notable mentions: Marvin Golden, Daio Powell
6. Mike Umaga
Umaga arrived around the same time as Tuilagi did and that Samoan connection helped him settle quickly. He was quite the coup for 'Fax, having already played at two Rugby Union World Cups for Western Samoa and being renowned for his pace, power and athleticism. He scored 26 tries in 70 games and was also the first Super League player to score five tries in one game, which he achieved in 'Fax's 74-14 win over Workington in 1996.
Notable mentions: Graham Holroyd, Martin Pearson, Chris Chester
7. Gavin Clinch
'Clinch the Pinch' was always a classy player, irritating opposition fans and players with his sneaky ability to steal the ball one-on-one. He signed from St George in 1998, having featured sporadically for the Dragons, Cronulla and Penrith in the NRL, but was an instant hit in West Yorkshire, dazzling fans with his natural skill. He is the only 'Fax player to be named in the Super League Dream Team, following an exceptional debut season which saw him score 14 tries in 23 games.
Notable mentions: Andrew Dunemann
8. Andy Hobson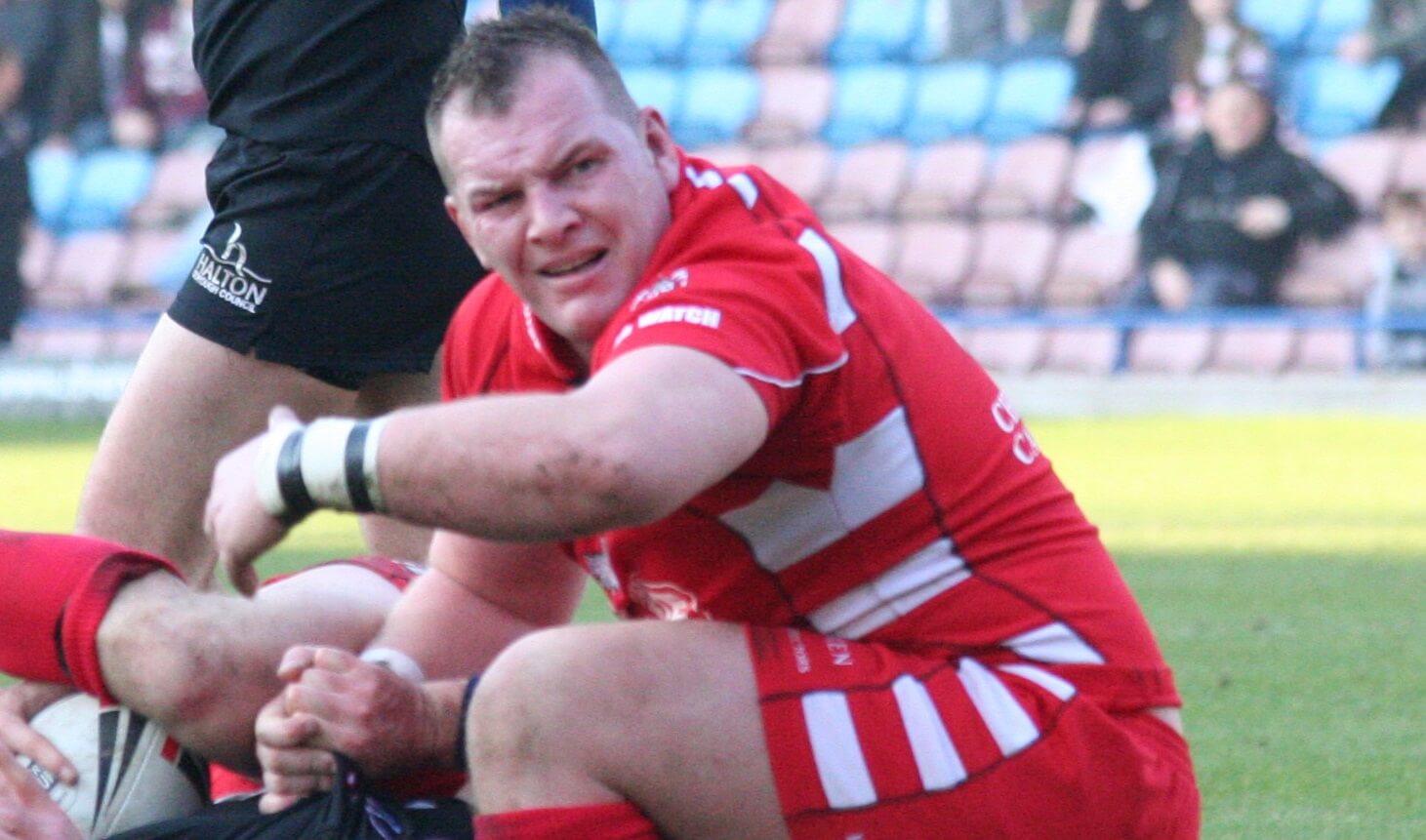 Hobson was never a flashy player but ran the hard yards just as well as any other top forward. He made his debut as a 20-year-old in 1998 and soon became a mainstay in the forward pack, making a total of 146 appearances during 'Fax's time in Super League. Following their relegation in 2003 he joined Widnes for a season before returning to The Shay for a final season in blue and white and went on to have further spells with Dewsbury, Leigh and the now defunct Blackpool Panthers.
Notable mentions: Brett Goldspink, Richard Marshall
9. Paul Rowley
Rowley was the perfect example of a classic British hooker – stocky, niggly and hard-working. He broke onto the scene in West Yorkshire as a teenager in 1994, after coming through the academy system at Leigh, and instantly made an impact. He was soon demanding a starting spot in the squad and, despite his young age, was one of the side's leaders as they entered the Super League era. Defence was one of Rowley's biggest assets but he was also a potent attacker, scoring 40 tries in over 100 appearances and assisting many more.
Notable mentions: Johnny Lawless, Sean Penkywicz
10. Karl Harrison
Harrison is part of a select group to be inducted into the Halifax RLFC Hall of Fame, and the only inductee to have played in Super League. He was a no-nonsense forward, constantly eating up yards with his strong and aggressive runs and always laid a foundation in attack. The majority of his 'Fax career came pre-Super League but he did have three seasons in the competition before moving to Hull to finish his career in 1999.
Notable mentions: Jim Gannon, Kelvin Skerrett
11. Gary Mercer
Mercer is a certified Halifax hero. A Kiwi international, he joined the club after spells with Bradford Northern, Warrington and Leeds and helped the club in every way he could throughout some of their toughest periods in Super League. Such was his dedication, he even became player-coach in 1999 after taking over from John Pendlebury. On the field, he made a total of 85 appearances, scoring 22 tries.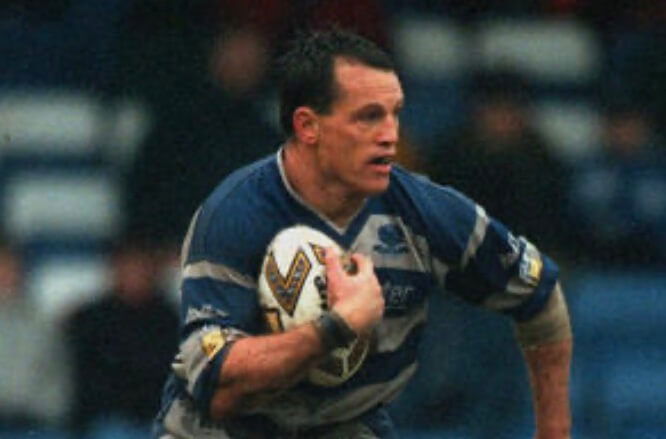 Notable mentions: Des Clark
12. Jamie Bloem
Bloem is arguably one of the most versatile players rugby league has ever seen. He played every position apart from prop and never looked out of place, consistently delivering solid performances wherever he was asked to line up. He was never far away from the scoresheet either, notching 32 tries and 110 goals.
Notable mentions: Shayne McMenemy, Danny Tickle
13. Martin Moana
Moana was one of Super League's earliest ball-playing loose forwards. He had the size to mix it in the pack but was useful with the ball when he needed to be. Born in New Zealand, he moved to West Yorkshire in 1995 after starting out with Auckland Warriors' and was a hit working under the likes of Steve Simms and John Pendlebury. He made a total of 173 appearances, scoring 66 tries, and was the club's top try-scorer in 1997, 1998 and 2000.
Notable mentions: Simon Baldwin