The RFL have announced a number of changes to their governing body following after reporting an annual loss of £327,000.
Chairman Brian Barwick officially stood down at the Annual General Meeting in Doncaster on Wednesday and has been succeeded as interim chair by RFL Senior Non-Executive Director Simon Johnson.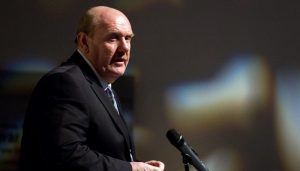 The AGM also saw the appointment of former England and Arsenal footballer Tony Adams MBE as honorary, ceremonial President and Doncaster CEO Carl Hall as Vice President for the next 12 months.
Adams was awarded his role in recognition of of the contribution he has made to the sport through his charity 'Sporting Chance', with which the RFL have been in partnership with since 2011.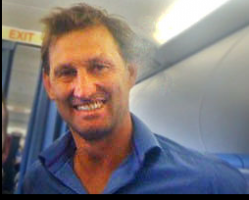 The final change sees Chris Brindley MBE reappointed as Non-Executive Director for a second three-year term.
Simon Johnson joined the RFL board in 2014, having previously worked as a Senior Lawyer for the Premier League and as Director of Corporate Affairs at the Football Association.
Johnson said: "I am incredibly proud to have been asked by the RFL Board to serve this great game as Interim Chair, to follow on from the inspired leadership of my friend Brian Barwick, whilst we undertake the process to recruit a Permanent Chair.
Am honoured and privileged to have today become Interim Chair of @TheRFL on the same day as @TonyAdams & @hallyboy03 assume their roles as President & VP. A very exciting 6 months ahead.

— Simon Johnson (@sjrbsimon) July 24, 2019
"I am also honoured to begin my term at the same time as our appointments of Tony Adams as President and Carl Hall as Vice President.
"My term as Interim Chair will cover a very exciting period for the game of Rugby League – starting this weekend, with the Coral Challenge Cups Triple Header in Bolton."
On the annual loss, a statement released following the AGM explained: "The AGM approved the RFL's consolidated accounts for the year ending December 31 2018 which show a loss of £327,000 – attributed to an historically low attendance at the 2018 Challenge Cup Final.
"The adopted budget for 2019 generates a profit of £207,000 to increase cash and reserves, ahead of further projected profits in 2020 and 2021."