Leeds head coach Richard Agar has backed assistants James Webster and Sean Long to lead the Rhinos to victory against Catalans on Friday, as he self-isolates at home.
Agar was one of three members of the club's coaching staff forced to stand down last week, after one of his colleagues tested positive for Covid-19.
It means he won't be present at the Halliwell Jones Stadium on Friday but has full confidence his deputies are well up to the task.
"Obviously it's frustrating but at the same time, rules are rules. So we understand and we've got to abide by the rules no matter how frustrating they are at times and sometimes probably don't make that much sense.
"I've just moved house so I've got no internet and no Sky TV at this moment in time, so that could be tricky. I've managed to get Sky fixed up for Friday morning.
"I've spoken to Sean and James about this, and spoken to Kevin (Sinfield) – I don't want to be like a parrot on their shoulders and throwing out messages every two minutes. It's not my style anyway and I think that would only distract them.
"So I'll have an open mic, an open phoneline with Kevin and if there's anything they need to ask or anything we need to chip in with, we're there ready and waiting to go.
"But take it from me, I'm not going to be sending messages every minute to get the trainer on and all this. I've got the upmost confidence and faith in two experienced and very smart football brains, so we'll leave that to them."
Long was due to join up with the Rhinos next season after signing on as assistant coach but was called into action last week following the positive test.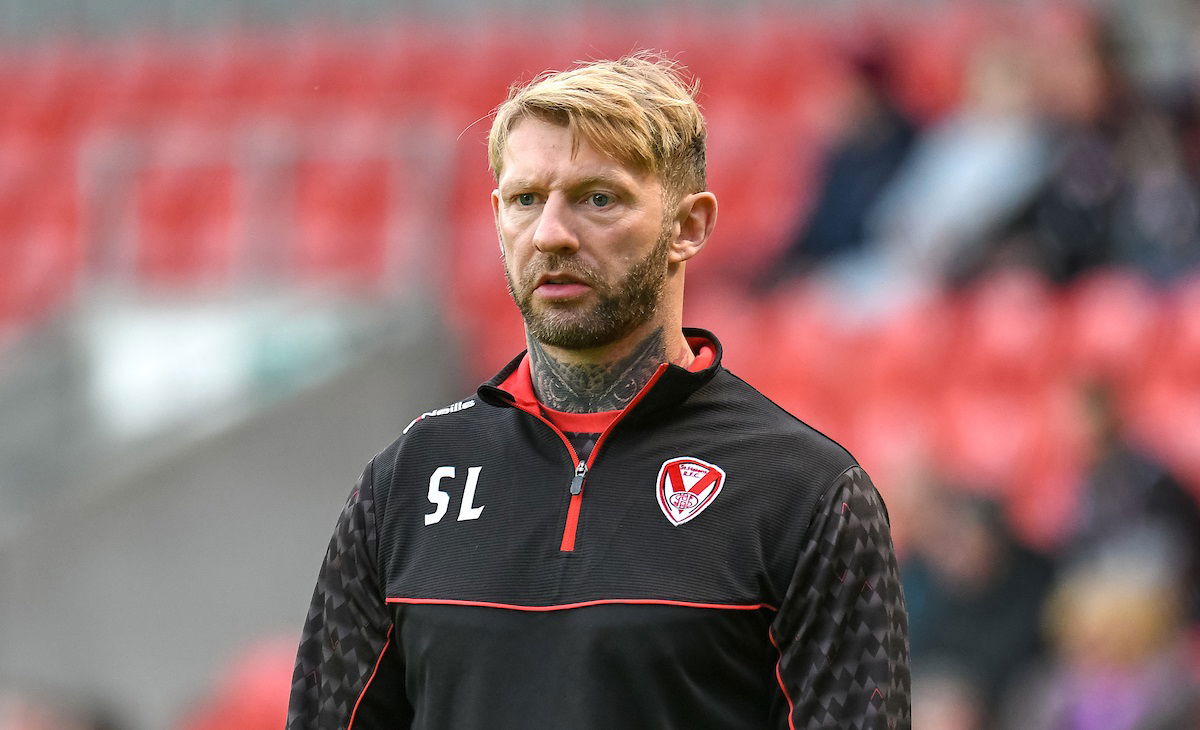 The former St Helens scrum-half has plenty of experience, both as a player and a coach, and Agar is delighted he's been able to bring him in early.
"When I knew I was going to get stood down last Monday, and Jonesy (Jamie Jones-Buchanan) has been stood down too, we knew we needed a hand for James Webster – it would be a lot for him to take four sessions on his own.
"So I called Sean up and cometh the hour, cometh the man, he got his kit straight on and was good to go. He was pumped and buzzing to come in and we were buzzing to get him here too.
"Sean played a part for us at the start of the year. He did four or five sessions with us, so he's familiar with the players, he's familiar with our style of play and our principles.
"I've said before that he's a very, very smart rugby league brain, one of the best. He's continuously watched us through the year and been there to offer opinion and advice to myself, so it's not like someone coming in who's got no knowledge of what's going on.
"Because of the situation of not training properly, not reviewing as we would, not being able to fix anything up, it's been a difficult period for our attack, and we feel we need to get it back on track again.
"So Sean coming in at this time to do a bit of work with the halfbacks, to get us invested in ourselves and reaffirming our principles – I think the timing of that, to be able to call in his expertise, particularly at play-off time where he's obviously a much-decorated player, has given us a boost."