Leeds Rhinos boss Richard Agar is leaving no stone unturned in ensuring his team are prepared for the new post-lockdown Super League rules.
While there are no scrums, arguably the biggest change sees a new 'six-again' rule that provides attacking teams with a fresh set instead of a penalty if an infringement occurs at the play-the-ball.
Its introduction in the NRL has proved hugely challenging for some teams, particularly in defence, and Agar has gone the extra mile to get his Leeds team prepared.
"We have had a bit of fun with the set restart rule," Agar explained. "I have gone out to buy an air horn for the restarts, similar to how it is used in the NRL.
"It has been keeping the players alert and on their toes and I have been having them train in a full 13-a-side against each other to get as prepared as possible.
"It can also be frustrating for them. You might get instances where the set is almost complete only to have that work nullified should any player commit an infringement.
"However, we have worked really hard on that, particularly the markers not being square.
"The physical side, such as the wrestling, has proved to be the biggest difficulty due to the issues with close contact."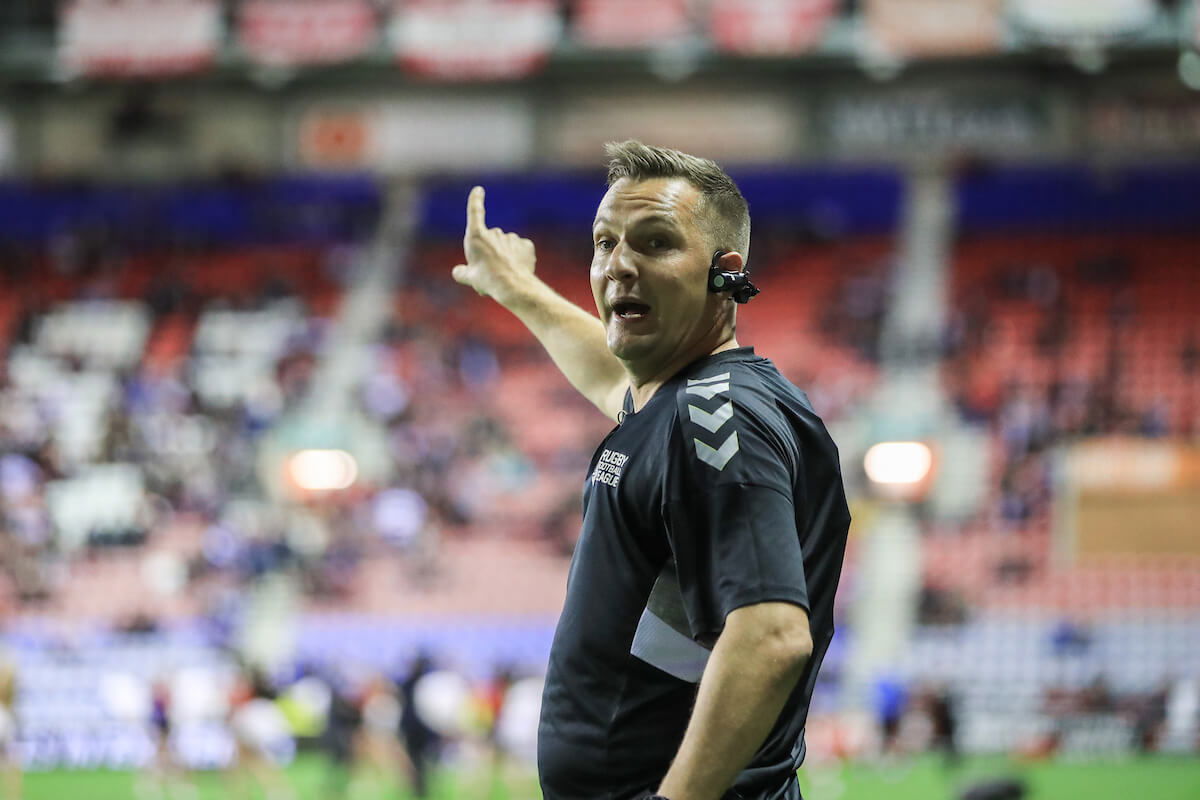 The 'six-again' rule is likely to see a big shift in the speed and style of the game, with teams having the opportunity to request the direction of a Super League referee during training ahead of the restart.
"To provide us with further preparation, we have a referee coming in on Monday," said Agar. "They have only just been tested themselves and we have not been able to have access to one until then.
"I think Ben Thaler is the referee arriving on Monday to provide us with guidance on how it will be enforced.
"It will take some time bedding in this new rule. There may be instances where different referees have different interpretations on the new rule.
"It may well evolve over a two to three week period but we will keep to our mind set of adapting on the run.
"We will just try to keep our discipline as squeaky clean as possibly can be."
Prior to the season suspension, Leeds were in fantastic form after putting an opening day defeat to Hull FC behind them to win four games in a row.
Despite almost five months since their last match, Agar believes his players are now in better shape than they were at the start of the season.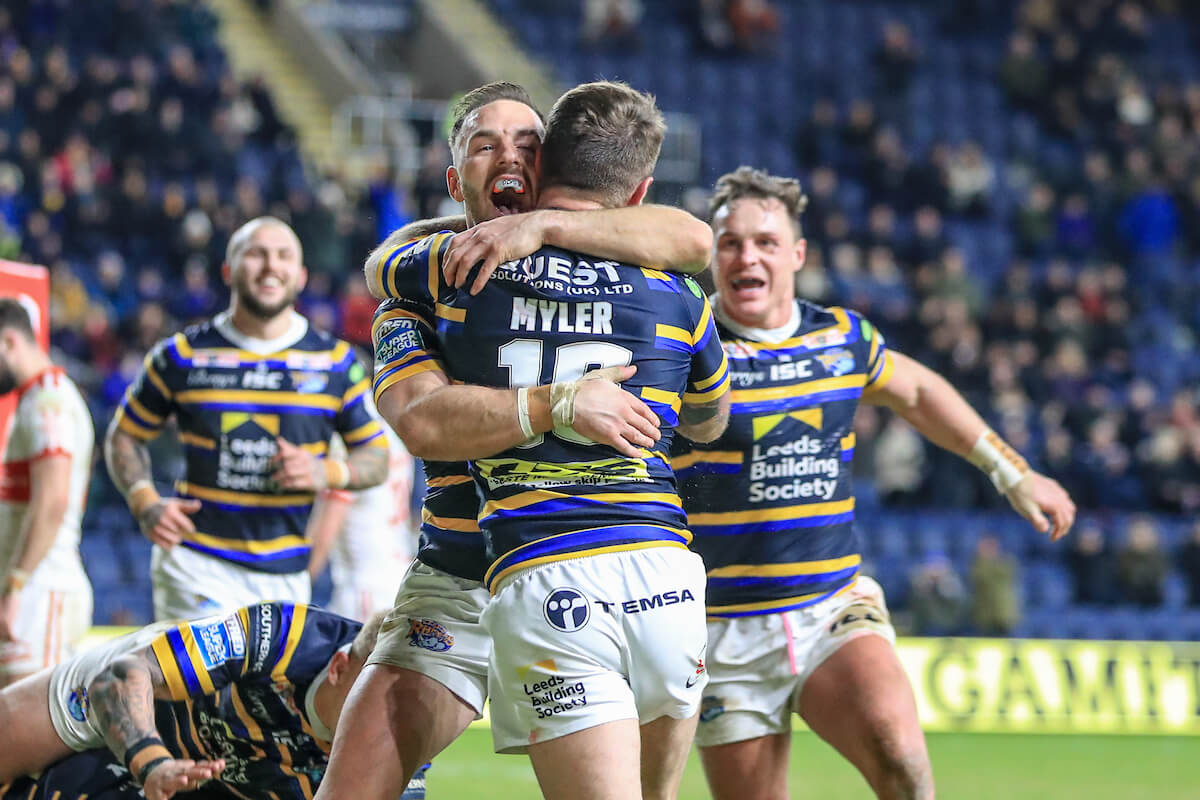 "Speaking to a couple of the boys over the lockdown period has been insightful," he said. "One or two have expressed some lack of motivation, which we understand.
"Being away from each other can affect players mentally and should they lack any motivation, we would allow them up to two to three days off.
"The DNA of players is to be back amongst each other and train again and as we approached the start date, they really stepped up a gear.
"To say that I am really pleased with their response is an understatement. The shape that some of them have returned in is incredible.
"We had to tread very carefully in the opening few days. We tested them and built up a training programme for when we returned.
"It enabled us to get on a really good footing. I would say it has put our conditioner under more pressure as I would say they are in better shape than they were prior to the season."