For many years I have had a great deal of respect for Greg Alexander, Brad Fittler and Mal Meninga, the Australian team, State of Origin and the NRL, but in recent times they have started to really try my patience for various reasons.
Finally I feel, as a journalist and a rugby league supporter, I have to call out these men of very doubtful character about recent comments they have made, which have undoubtedly damaged the integrity of the greatest sport on the planet, due to their childish behaviour, bleating like a bunch of spoilt 5 year olds.
Firstly we had Meninga, who was a great player and is a great coach, labeling 49 time capped Garry Schofield as "The mouth from the north" and stating that Australia were "Not running scared" of playing Great Britain, when the Lions tour down under next year!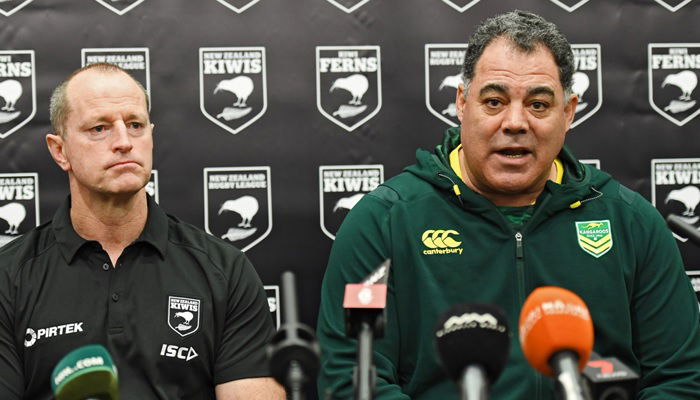 Soon after that, former Australian internationals Fittler and Alexander were doubting the integrity of the Golden Boot award, for the best international player of the year, because Englishman Tommy Makinson dared to win it ahead of former Italian, now Australian International James Tedesco!
How arrogant can these people get? Fittler actually went on record saying: "I can't believe the best player in the world, is a person I've never seen play", while Alexander said the decision "Shatters the integrity of the award."
Fittler went on further to say: "I watched the highlights of the England game yesterday and just saw him score a couple of tries.
All these statements by these so called legends does, is show how insular and up their own backside, Australian rugby league actually is!
For many years crowds in England, where the game was born, have seen Tommy Makinson, playing many years for arguably the most dominant club in the summer era here, scoring spectacular tries and winning trophies, he is one of a breed of Englishmen who could go over to Australia and take the NRL by storm, it is very much within his capabilities, as I'm sure many of his opposition wingers would gladly testify.
But this bleating doesn't just come from Makinson winning this award this year, in 2012 when Kevin Sinfield, one of the best of all time to grace Super League, won it, Australians were crying out 'Kevin Who?'
It seems that, whenever an English player wins this award, the Australians have to behave like a spoilt brat, frankly doubting the integrity of the award has to be seen as a very serious concern, because what it suggests is that they will never accept the integrity of it, unless an Australian wins it every year!
Yes it has to be said that the NRL is the strongest rugby league competition in the world, there can be no doubting that and yes State of Origin started to regain some of its credibility this year, with a tough fought series and, for only the second time in over a decade, a new South Wales win, rather than the usual hype, before Queensland steamrollered their way to victory yet again.
But these are not the only rugby league competitions in the world, and the sooner the Australians learn that, the better it will be for all concerned, there can be no argument that Australia have set the standard for others to aim for over many years, but throwing their dummy out their pram like this, does nobody any good whatsoever and frankly just embarrasses them and the sport they have dominated for so long.
Yes James Tedesco had a great year in 2018, but this time last year he was only considered good enough for a 3rd tier international side, even brushing that aside, he was on the losing side for Australia against a New Zealand side that Makinson has made a big contribution to beating on three occasions this year already.
Harking back now to what Meninga said about Australia not running scared, let me make it blatantly obvious why Schofield can be forgiven for thinking that. A Great Britain tour down under is in the planning for 2019, but Australia are saying no to a 3 match Ashes series against the best of what we have to offer. They complain enough about teams having to come over here for a World Club Series or an international game, yet here are Great Britain, willing to head down under, yet they still don't want to play us, REALLY?
I'm not saying Australia are running scared, but I believe anybody could be forgiven for thinking that they are, given the evidence so far, for refusing to play a Great Britain team that would, without any doubt, have Tommy Makinson in its ranks.
Maybe the 'Mouth from the South' and his other former internationals need to take a long hard look at themselves and realise the damage to the game, that they are absolutely responsible for?