Feel the rhythm! Feel the rhyme! Get on up! It's World Cup time!
?NEW FOOTAGE: Jamaica Rugby League Association players go ballistic as siren sounds and they qualify for their first Rugby League World Cup ??? ?https://t.co/VT9pc8kvHw

"When the full time whistle goes and you've qualified for the World Cup… ???? pic.twitter.com/eC2GaqOdOw"

— Mascord Brownz (@mascordbrownz) November 18, 2018
I think it's safe to say that everyone will now automatically have a second favourite team at the 2021 World Cup. Jamaica made history on Saturday night, becoming the first Caribbean nation to qualify for a Rugby League World Cup by beating USA 16-10 in Jacksonville. It's an utterly tremendous feat and I, for one, can't wait to watch the Reggae Warriors in 2021.
Their squad at the weekend consisted of numerous stars from the British game. Ashton Golding and Ben Jones-Bishop were among them, as were Championship and League 1 stalwarts Joel Farrell, Lamont Bryan and Mo Agoro. The next three years will most likely be spent preparing, which will include seeking other eligible players to build the strongest squad possible. From watching the live streams of their games, Jamaica seem to have a real resilient style about them and will relish the chance to test themselves against the world's best sides. What's for certain is that they'll go into the competition just like their 'Cool Runnings' bobsled relations did – with positivity (and possibly a lucky egg).
Super League attracting talent
What a competition Super League is shaping up to be in 2019. The amount of world class talent making its way to England is astonishing, with Leeds' pickup of Australian international and State of Origin star Trent Merrin being the latest big name move. He joins the likes of Blake Austin, Konrad Hurrell, Akuila Uate and Kevin Naiqama among others, in what will be a very competitive competition next season.
While Super League is generally still seen as inferior to the NRL, it certainly seems as if our competition is garnering more respect from players and fans down under. The huge haul of overseas talent flocking to the northern hemisphere is the recognition we've been waiting for and could be the catalyst for a surge in popularity and quality in England. The national team have certainly grown over the past two years, now it could be Super League's turn.
Kids get the chance to shine
As well as all the new recruits, there's a whole host of youngsters hoping for a shot at Super League this season. A select few will get the chance to show what they can do early, when both Lancashire and Yorkshire take on the Australian Schoolboys in December.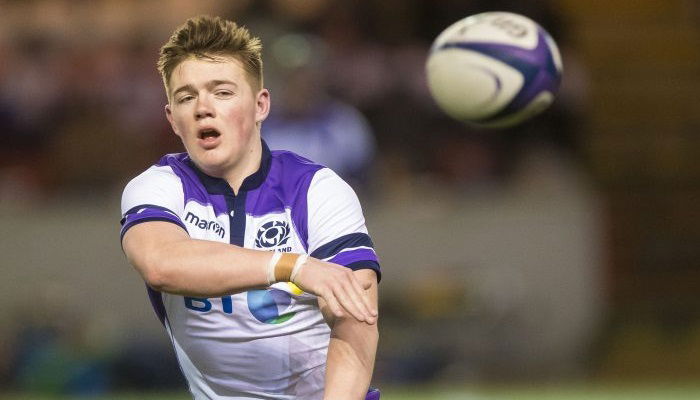 New Leeds signing Callum McLelland (above) headlines the Yorkshire squad alongside seven Rhinos teammates, including gun hooker Corey Johnson. Other standouts in the White Rose include Hull prop Jack Brown, Castleford back rower Lewis Peachey and Bradford half Rowan Milnes. For Lancashire, St Helens utility Jack Welsby will lead the side, while teammate Joe Sharratt, Wigan's Joe Shorrocks and Widnes Vikings' Jayden Hatton are also standout names.
Leigh almost ready to recruit
With around three months until the start of the new season, Leigh Centurions are finally about to start their recruitment. John Duffy is on the verge of becoming head coach and will instantly need to hit the market, with the club having next to no players on its 2019 roster so far.
There are an initial 13 players reportedly on his wish list – Richard Lepori, Toby Adamson, Luke Adamson, Andy Thornley, Iain Thornley, Andy Bracek, Dom Speakman, Jonny Pownall, Tom Spencer, Josh Woods, Sam Brooks, Sean Penkywicz and Martyn Ridyard. While there's quality in there, I don't see how the Centurions are expected to have any success this season with hardly any squad chemistry and a delayed pre-season. Hats off to Duffy for taking on the job but it going to be one heck of an uphill battle next year.
Marshall shocks WSL
For the first time to date, I was genuinely shocked by a story in the Women's Super League last week. Castleford Tigers signed Leeds Rhinos and England forward Rhiannon Marshall in what is probably the biggest transfer in the competition's short history.

The fact that I was shocked just shows how much of a meteoric rise the women's game is having in the UK. Not only are more women getting involved, they're starting to build their own profiles and become recognisable names. The likes of Lois Forsell, Cailin Beevers and Amy Hardcastle are all now big figures in the British game. 2018 was a ground-breaking year for women's rugby league, so expect even more from next year's competition.